Today's featured essential oil is sensually sweet
and can calm everything from high blood pressure to an angry rage.
Women, in particular, respond beautifully to Ylang Ylang. 
Cananga odorata var. genuina
---
My personal relationship with Ylang Ylang: It's taken me a long time to appreciate Ylang Ylang, and this is because I used to add too many drops to a blend. Because of its intense sweetness, it often gave me a headache. When I learned to use less and add deep rich notes of cedarwood, vetiver and spikenard with this oil, I began to appreciate both her beauty and therapeutic properties. I adore the beautiful flowers and wish I lived in a climate that was warm enough for a Ylang Ylang tree in my backyard. Maybe when I retire!
Note: Middle Base  (To learn more about aromatic notes, this blog post explains them)
Geographical source: Madagascar, Reunion, Comoro
Plant Parts Used: Flowers
Extraction Method: Steam Distilled
Oil Characteristics: Ylang Ylang's aroma is highly sweet, floral and somewhat exotic.
Fractionations:  Ylang Ylang is distilled in fractions. The process of distilling the flowers is stopped while essential oil is removed. The distillation process then continues. Each of these distillations are called "grades".
These Ylang Ylang fractions are known as Ylang Ylang Super, Ylang Ylang Extra, Ylang Ylang 1, 2 and 3 with the Super considered superior.
Chemical Families:(To learn more about Chemical Families, listen to one of my most popular podcasts. Aromatic Wisdom Podcast Episode 008.) Sesquiterpenes, Monoterpenols, Sesquiterpenols, Esters
Therapeutic Properties:  (Here's a glossary to help you understand therapeutic property terminology.)
Antidepressant, helping to alleviate a depressive mood
Helps relieve inflammation
Soothes and calms nerves and stress
Lowers blood pressure
Supports skin healing
Subtle Properties (emotional and energetic): Ylang Ylang is very relaxing and helps one to experience pleasure and joy. It encourages feelings of euphoria and promotes sensual awakening.
Applications: (Here are some guidelines for making your own essential oil blends in a safe dilution.)
Add to any blend that is formulated for sedative effects like insomnia or anxiety
Helps alleviate the symptoms of shock and trauma.
Add just a single drop in your bath after a stressful day
Liz's Suggested Recipe
Calming Massage Oil 2% dilution (This is one of my very favorite blends)
Ingredients:
6 drops Sweet Orange (Citrus sinensis)
4 drops Cedarwood ( virginiana
2 drops Ylang Ylang
Directions: Mix the essential oils into a 1 oz bottle of Jojoba Wax and shake to mix.
Safety Information: Non­toxic, but best to use in a low dilution on the skin (bath or massage oil) when applying to the skin, such as in bath or massage oils. Robert Tisserand recommends maximum topical use of 0.8%. Do not use on inflamed skin or on dermatitis. Ylang Ylang essential oil is delicious in small quantities, but because it's so sweet and heavily floral, it can cause headaches and nausea if overused.
Where to Buy: You can find all these essential oils at NaturesGift.com This is not my company, nor do I receive any commission from them. However, I use all their products in my classroom because of the exceptional quality and customer service. If you'd like 10% off your order, just ask me for the blog reader code! liz@aromaticwisdom.com
References:
Essential Oil Safety: A Guide for Health Care Professionals, Tisserand and Young
The Complete Aromatherapy and Essential Oils Handbook for Everyday Wellness, By Nerys Purchon, Lora Cantele
Aromatic Wisdom Institute, Aromatherapy Certification Program Course Manual, 2017
---
Interested in more Fragrant Friday posts?
Check out the Fragrant Friday Archives.
---
Do you have a place to keep all your blend recipes?
I created it for myself and realized so many other aromatherapists could use such a book.
With over 150 pages to name, rate, make detailed notes, list out number of drops used and
carrier oils used in your recipes, this book is the perfect place to keep them
safe all in one, easy to use space.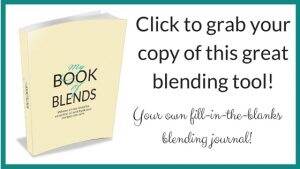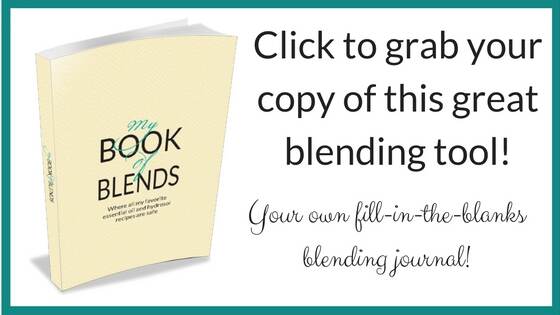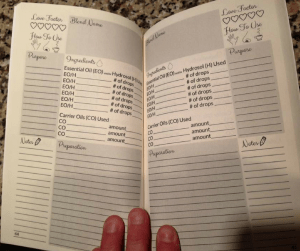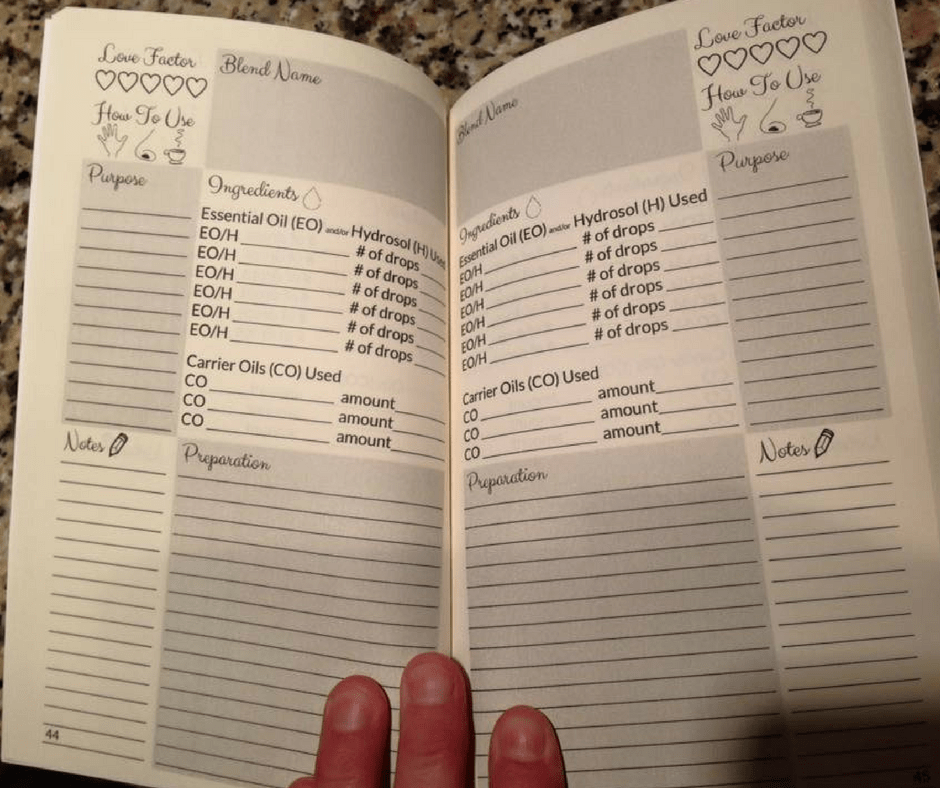 Related Posts: