If you suffer from common skin challenges like
acne, rosacea, eczema or even topical fungal issues
then you're going to love making friends with Palmarosa Essential Oil!
This blog post may contain affiliate links which means I may receive a small commission if you make a purchase using them. The commission is paid by the retailer at no extra cost to you. 
My Personal Relationship with Palmarosa Essential Oil
I'll be honest. I've never much cared for the aroma of Palmarosa. While others swoon over the rosy aroma, there's a grassy undertone that just doesn't appeal to me. It is, after all, extracted from grass. However, let me tell you that in spite of this aromatic drawback, I love what Palmarosa does for rosacea!  I've seen the breakouts and redness of this embarrassing skin condition calm down within a week of use. As for the aroma, if I'm using it for myself, I simply blend in some essential oils whose aroma I adore, like Sweet Orange, Frankincense or Lavender
About Palmarosa Essential Oil
Palmarosa ( Cymbopogon martini) belongs to the Poaceae family of tall aromatic tropical grasses that include other well-known oil producers such as Lemongrass ( Cymbopogon citratus), Citronella (Cymbopogen nardus) and Gingergrass (Cymbopogen martini var sofia).
This versatile essential oil has a slightly floral aroma reminiscent of geranium and is commonly referred to as East Indian Geranium oil.
The rosy notes of Palmarosa make it a frequent choice for unethical suppliers to adulterate the more expensive rose oil.
Traditionally, this oil was used in Indian medicine for the treatment of infectious diseases and fevers as well as bacterial infections of the digestive system. In today's aromatherapy, it shines in its ability to support skin issues. It also has a calming yet uplifting effect on the nervous system and is terrific for boosting the immune system, and calming anxiety.
A Clinical Case Study of the Effects of Palmarosa on Rosacea
A few years ago, I conducted a clinical case study on rosacea that was published in Vol 1, Issue 1 of the International Journal of Professional Holistic Aromatherapy (IJPHA.org).
The case study was regarding a 53-year-old woman with chronic rosacea who was treated with Palmarosa Essential Oil
In the case study, I cited that my reason for choosing Palmarosa was because it is known to contain a high percentage of the chemical component, geraniol. Research has shown geraniol to be anti-inflammatory, antibacterial, anti-fungal and cooling to the skin; all very suitable properties for addressing rosacea. Further, this component has properties known to relax the central nervous system, thereby helping calm the stress that was adding to her skin issues.
Using GC/MS reports from different essential oil companies, I chose a batch of Palmarosa that contained 75% geraniol as indicated in the analysis for that batch of essential oil, with organic Jojoba wax as a carrier. Jojoba is considered to have mild anti-inflammatory properties and a molecular structure that closely resembles our natural sebum, making it a nice alternative to lotion or vegetable oils.
My client used a mixture of 6 drops of Palmarosa in one ounce of jojoba for seven nights, and her condition improved visibly after just one week. After two weeks the client felt sure it was the Palmarosa and Jojoba blend that was helping reduce her rosacea and was delighted to have found a natural remedy for her dilemma.
Essential Oil Profile
Botanical Name: Cymbopogon martini 
Plant Family: Poaceae
Origin of Growth: Palmarosa is native to Pakistan and India, although it is also cultivated in Brazil, Africa, and Indonesia.
Method of Extraction: Steam Distillation
Plant Part: Aerial parts, (everything above ground; in this case the grassy leaves and stems)
Essential 
Oil Characteristics: The essential oil is thin and usually clear to a pale yellow color.
Aromatic Profile:  Palmarosa is a favorite of many people due to its fresh, floral, and sweet rosy fragrance
For skin issues, Palmarosa blends well with Cistus (Cistus ladaniferus) ( Frankincense (Boswellia carteri), Myrrh (Commiphora myrrha), Carrot Seed (Daucus carota), Lemongrass (Cymbopogon citratus), Sweet Orange (Citrus sinensis), Lavender (Lavandula angustifolia)
Typical Chemical Constituents: Palmarosa is high in Monoterpenols 80-95%, primarily geraniol at 70-85%. This high geraniol content is what contributes to this oil's antifungal, antibacterial and cooling properties.
Safety Data: Non-toxic and Non-irritating
Therapeutic Benefits of Palmarosa Essential Oil
Supports skin healing, especially for rosacea, eczema, psoriasis
Anti-infectious especially when combined with Tea Tree and Thyme ct linalol
Analgesic – helps with pain relief
Anti-inflammatory
Inhibits growth of fungus
Calming and Sedative
Cooling
Two Recipes Using Palmarosa
Nourishing Dry Skin Cream (2%)
Fill a 2 oz clear glass Jar with organic, fragrance-free lotion, the add the following essential oils and stir well:
8 drops Palmarosa
5 drops Lavender
5 drops Sweet Orange
4 drops Frankincense
Directions: Gently rub into your skin before bed or anytime your skin feels dry.
Antifungal Skin Gel (3%)
Using a 1 oz Bottle, fill with Organic Aloe Vera (allowing a bit of headspace) then add the following essential oils and shake well:
7 drops Lemongrass essential oil
5 drops Manuka essential oil
5 drops Palmarosa essential oil
Directions: Add a few drops of the antifungal blend to affected skin or toenails twice a day.
---

References
Battaglia S. The Complete Guide to Aromatherapy, 2nd edition, The International Centre of Holistic Aromatherapy, Australia, 2003
Davis P. (1999) Aromatherapy an A-Z, New revised edition C.W. Daniel Company Limited, England
Mojay G. (1996) Aromatherapy for Healing the Spirit, Henry Holt and Company Inc., England
Tisserand and Young (2014) Essential Oil Safety. 2nd edition
International Journal of Holistic Aromatherapy, Vol 1, Issue 1, Summer 2012, p 9-11
---
Where to Buy Essential Oils
Suggested Essential Oil Suppliers – with GC/MS reports
Suggested Essential Oil Suppliers – without GC/MS reports
Enjoy learning about Palmarosa?
Click the image below for more essential oil profiles!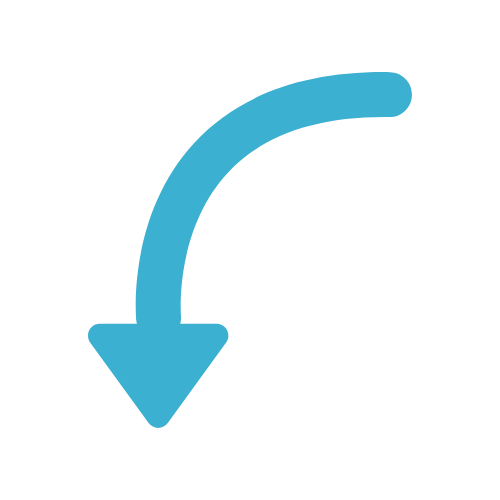 Related Posts: