$2,500 (Payment Plan Available)
Meet The Teacher
Liz's Fulcher has been working with essential oils since 1991 when her son was given an aromatherapy massage at birth in Rome, Italy.  Liz brings warmth, passion, humor, and creative ways of teaching to all of her programs.  In her experience, the most effective learning happens when the student is having fun. Even the chemistry lessons are lively! Every person to step into Liz's classroom is honored and shown their own special gifts and unique value.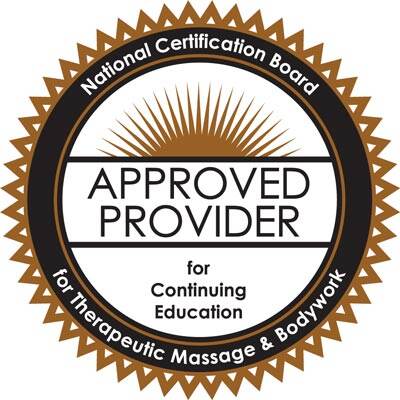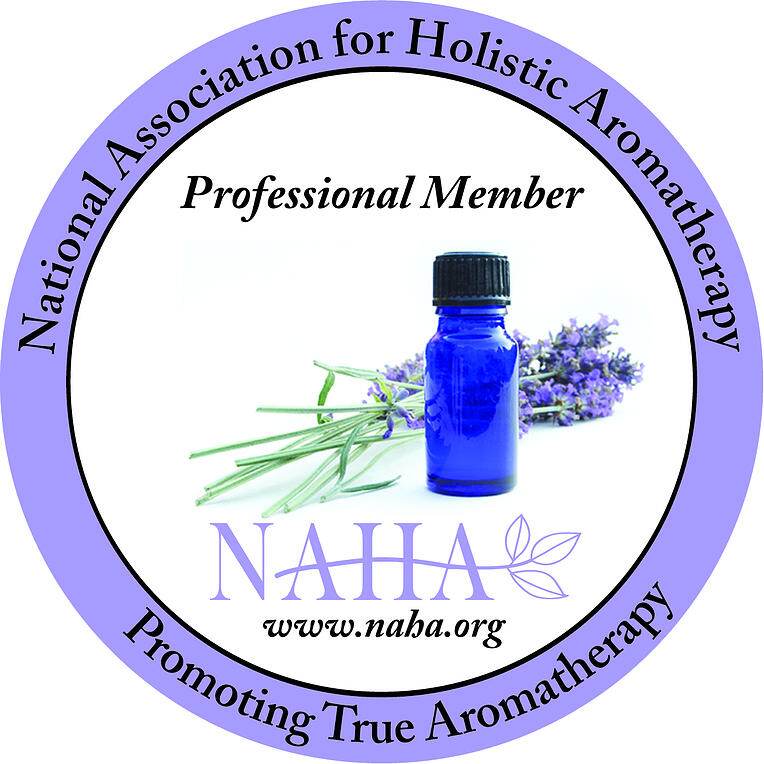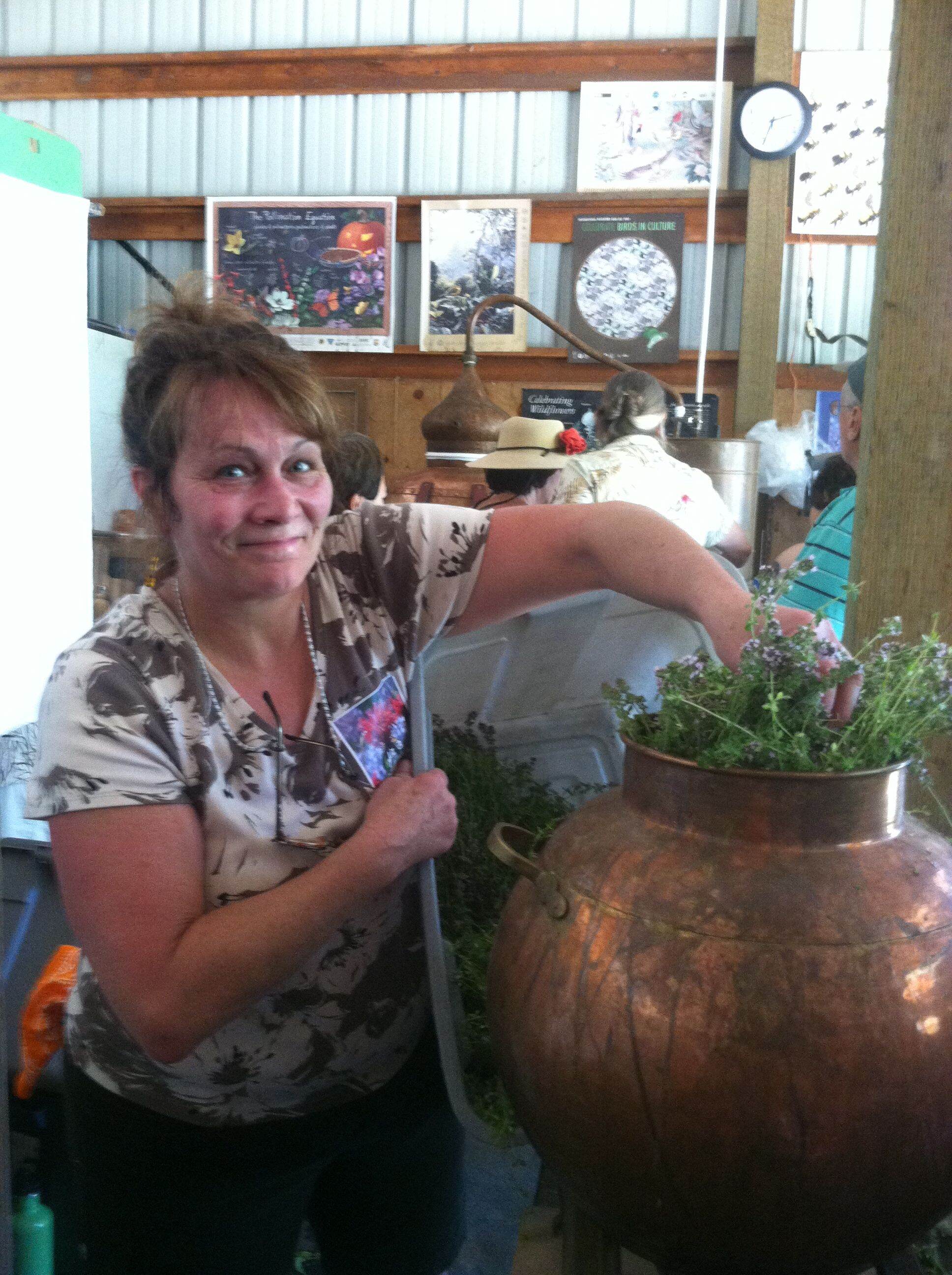 Dates for the FALL 2018  Aromatherapy Certification Program:
Week #1  September 19-23, 2018 (5 days in class)
Week #2  October 17-21, 2018  (5 days in class)
Week #3  November 14-17, 2018  (4 days in class)
Between classes, students will work on specific assignments as well as case studies in which the student will formulate healing blends for real people and recording the results.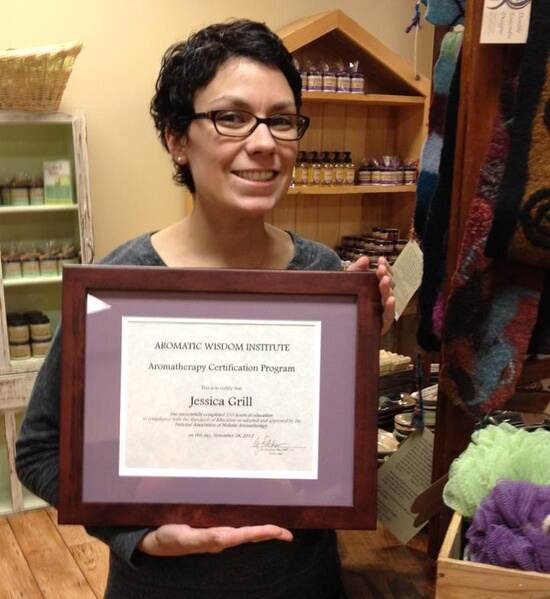 Aromatherapy Certification Program is an entry-level, in-depth class. No previous Aromatherapy training is required.
Total Hours: 235
Instructor: Liz Fulcher
Time: 9:30 a.m. – 5:30 p.m.
Location: Aromatic Wisdom Institute, Selinsgrove, PA  17870
Tuition: $2,500
Payment Plan: $400 non-refundable deposit + 3 Monthly Payments of $700 each, totaling $2,500.00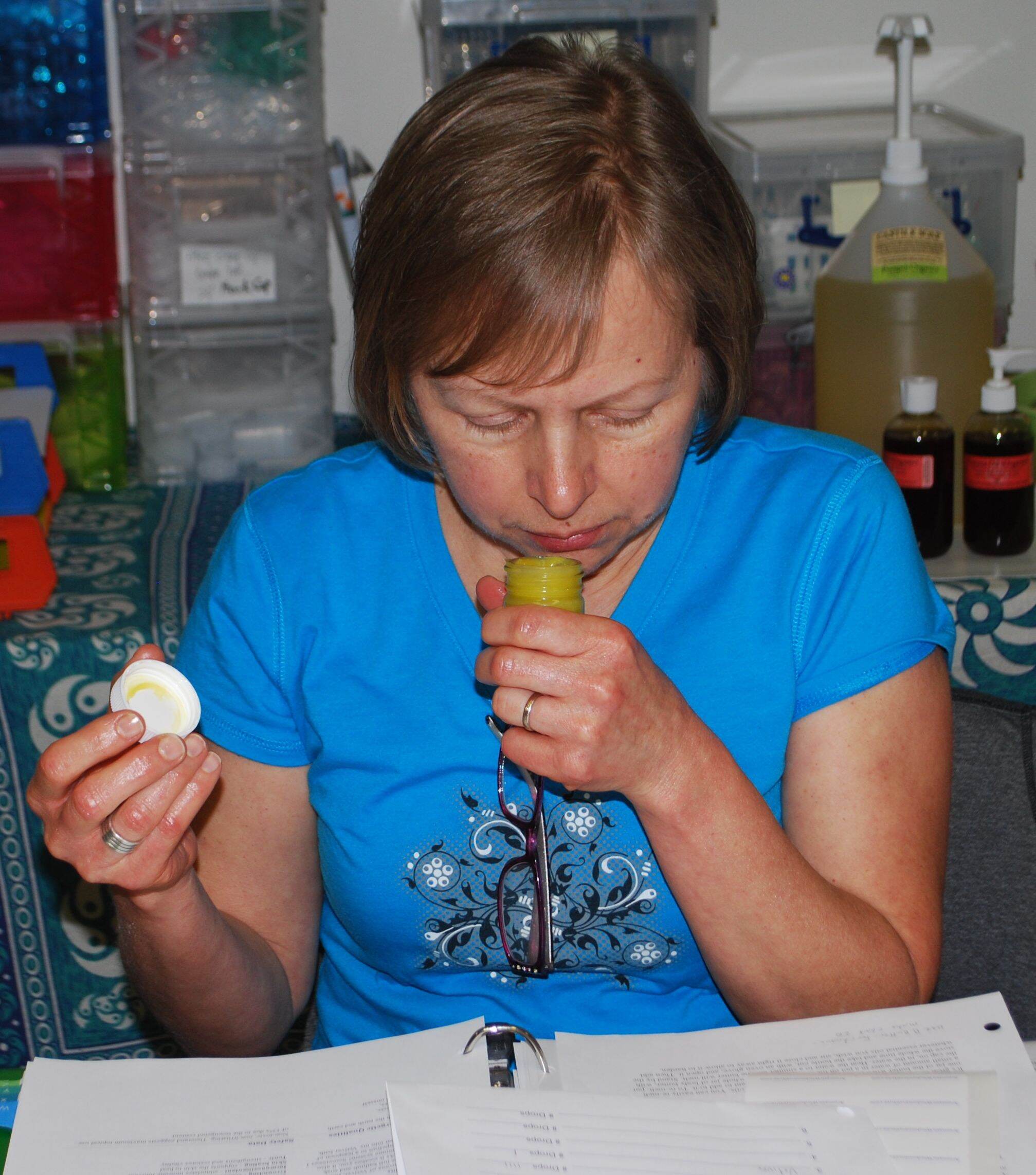 Topics Covered in this Program:
47 Essential Oils and their Properties
Essential Oil Chemistry
Botany (taxonomy – Latin names)
Safety
Methods of Extraction
Quality of Oils
Blending Techniques
Anatomy and Physiology
Carrier Oils
Methods of Application (skin, inhalation)
How to Determine Good Essential Oil Suppliers
Hydrosol Use
Aromatherapy and Pregnancy
How to Price your Products to Sell
How to Respond to Difficult Questions
Consultation Skills
Business Skills
Your Career Path
Case Studies
Just a Few of the MANY Products You will Make in Class:
Bath Salts
Nasal Inhalers
Lotions
Body Butters
Pain and Inflammation Blends
Salt and Sugar Scrubs
Hydrosol Sprays
Travel Kits
First Aid Kits
Incense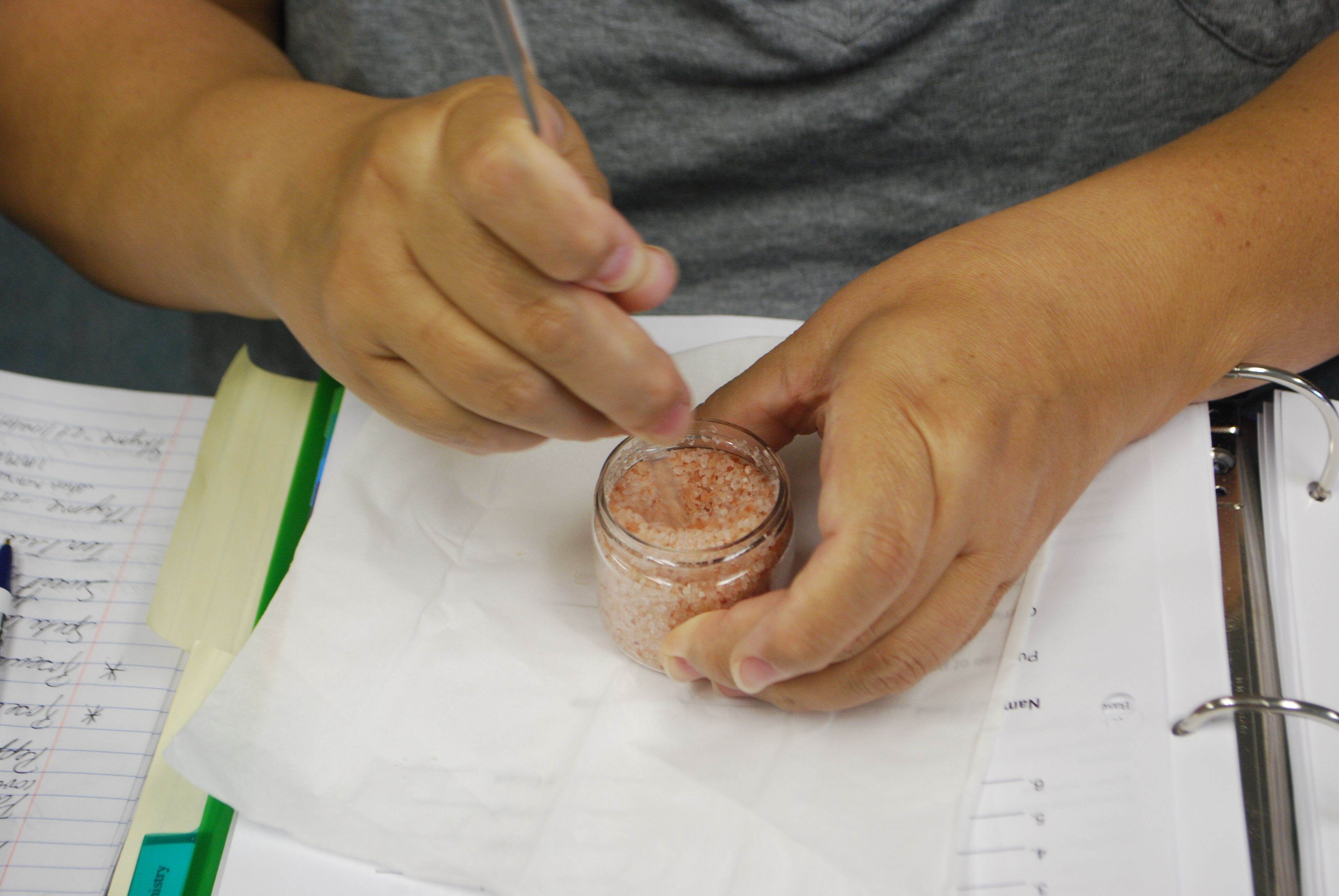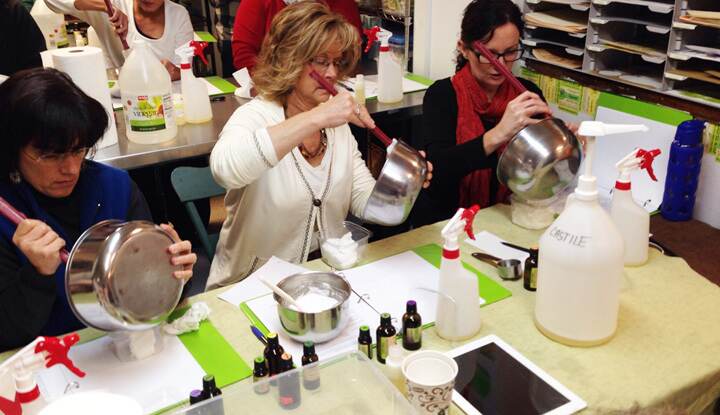 What Can You Do as a Certified Aromatherapist?
Create your own products line to sell
Integrate essential oils and aromatherapy into an existing massage or other practice
Teach Aromatherapy at a massage school
Use essential oils in a Spa or Skin Care Center
Write articles and blog posts about essential oils
Open an Aromatherapy consultation practice and sell your blends to clients
What's Inside Your Manual?
Your ACP Manual will be the Guidebook you rely on for all your essential oil information, long after you have graduated!
Data Sheets for over 60 oils plus GC/MS report for each essential oil
Information on Carrier Oils, Butters and Hydrosols
Blending Dilutions and Formulations
A Broad Chapter on Aromatherapy and Pregnancy
Taxonomy
Business Considerations such as How to Design a Treatment, Consultation Skills, Pricing your Products
Chemistry for the Most Important Essential Oil Families
Basics of Botany
The Routes of Essential Oil Absorption
In-Depth Safety Data including Drug Interactions
History of Aromatherapy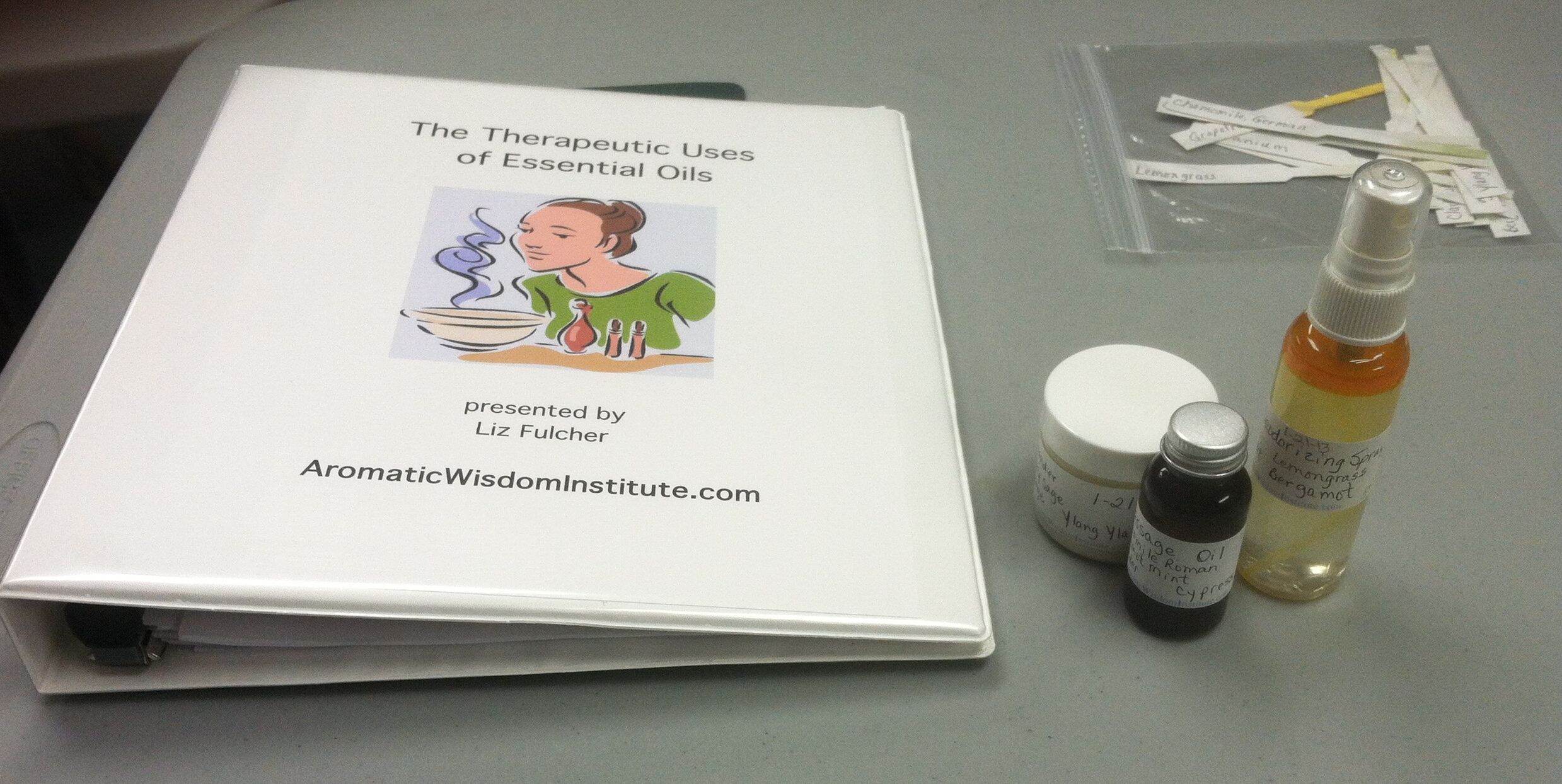 Educational Prerequisite: None. This is an entry-level class. This Aromatherapy Certification Program is designed to prepare students to become qualified professionals in the therapeutic uses of essential oils. Note: In order to receive the Aromatic Wisdom Institute certification, students much complete all elements of the ACP, the Anatomy and Physiology class which is included in the ACP tuition.  If you have previous training in Anatomy and Physiology, you may take the multiple choice final exam for your credit.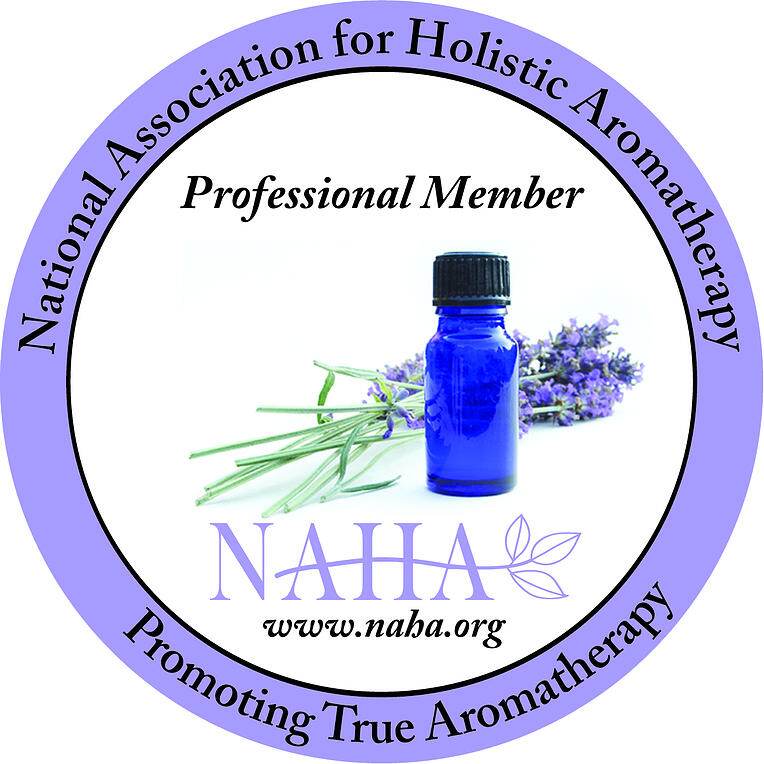 This Aromatherapy Certification Program has been approved by the National Association for Holistic Aromatherapy