Eucalyptus globulus is uplifting, soothes exhaustion,
clears the mind and is a great oil to reach for when you've got a sinus headache.
Breath it in and say Ahhhhhhhhhhhhhh!
---

Essential Oil of Eucalyptus 
Eucalyptus globulus
---
My Personal Relationship with Eucalyptus
I have used this essential oil in more ways than you can imagine.  For years this has been my go-to oil for a stuffy head and blocked sinuses for myself, my husband, and my massage clients.  I like to put a drop on a tissue and place it under the face cradle when my massage clients are lying face down.  It helps keep them from getting too congested in that position.  I am careful to only use this oil with adults and older kids as the 1,8 cineole content is too strong for little ones.
---
The Foundations
Note: Top/Middle
Geographical sources: Spain, China, Australia
Plant Part: Leaves
Oil Characteristics: Eucalyptus globulus is camphoraceous and fresh
---
Chemical Profile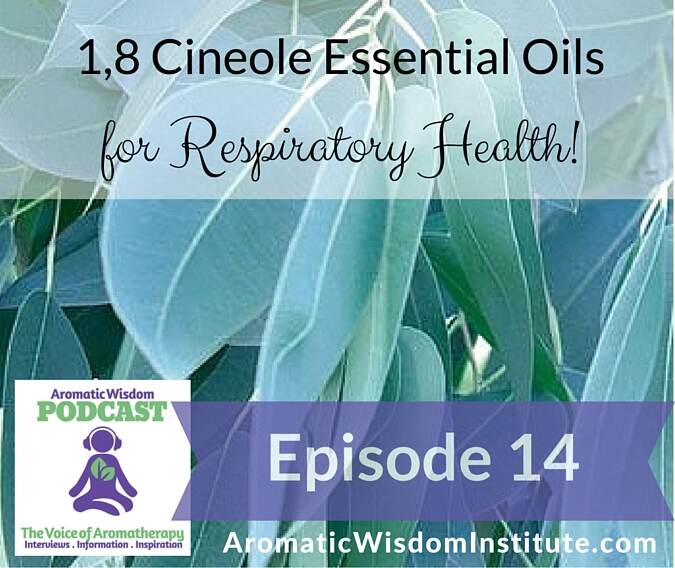 Eucalyptus globulus has a high content of a molecule called "1,8 cineole." This molecule is what gives it it's classic
"eucalyptus" smell and makes it a good respiratory support. 
You can learn more about oils that are high in this oil in the Aromatic Wisdom Podcast episode 14 called
1,8 Cineole Essential Oils for Respiratory Support.  

---
Therapeutic Properties
Kills airborne bacteria

Helps relieve pain

Reduces inflammation

A useful remedy for clearing the head and sinuses

Helps with focus and concentration

Famous for its decongesting and respiratory system support
---
Suggested Applications
To reduce the effects of a cold, add 1 drop of Eucalyptus to hot water in a bowl and inhale the steam as soon as symptoms begin

Diffuse eucalyptus along with any conifer essential oil like Siberian Fir, Black Spruce or White Pine to protect from getting a cold

Add to a nasal inhaler to give you a mental lift in the middle of the day. This is especially nice when blended with Lemon and Peppermint

Add a few drops to any massage oil designed for sore muscles

Great in an inhaler for sinus headache relief 
Blends well aromatically with: Citrus and Conifer Oils, Herbal Oils like Tea Tree, Marjoram, Peppermint
---
A Recipe Using Eucalyptus globulus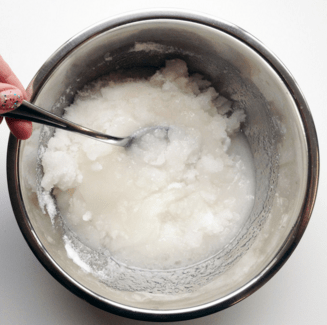 Sinus Relief Sugar Scrub  (find more scrub recipes in this blog post)
Ingredients:
1/2 C extra fine granulated sugar
1/4 C organic coconut oil
8 drops Eucalyptus globulus essential oil
5 drops Spike Lavender essential oil
3 drops Lemon essential oil
Small PET plastic jars (glass is dangerous in the shower or tub)
Directions:
1. combine the sugar and the coconut oil together. This will be a bit of a chore if the oil is hard. Keep working at it and it will soften.  When it's well mixed, add the essential oils and make sure they are well distributed throughout the mixture.
2. Use a small spatula to scoop the scrub into the plastic jars
To Use:  Scoop out a bit of the mixture while in the shower and rub it onto your chest, neck, and shoulders to help open up your sinuses.
---
Subtle Properties (vibrational and energetic)
 Eucalyptus is the oil for inspiration and opening up our "creative breath!"  Add Eucalyptus to a diffuser when you're in the mood to create and it will help your Fragrant Muse™ to bring forth something new.  Just as Eucalyptus helps our physical bodies to breathe, it is also good if you feel suffocated by burdened and discouraged, burnout or laden with duties and obligations. A nice affirmation to use with Eucalyptus is "I focus on my inner strength and power. I have the ability to change my life!"
---
Fun Facts
There are over 700 species of Eucalyptus, and almost all of them are found in Australia.  Although the essential oil in Eucalyptus leaves is typically poisonous to most animal species, the Koala's digestive system has been specially adapted to be completely immune to it. Therefore, it is one of the few mammals to survive on a diet of eucalyptus leaves.  Eucalyptus globulus trees were planted in the late 1800s to protect citrus groves from the harsh Santa Ana winds.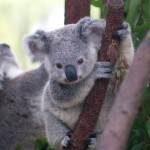 ---
Safety Information
Non-toxic, non-irritating but if oxidized, it may cause irritation or sensitization. Eucalyptus has been known to antidote homeopathic remedies. Please don't use it on children under ten years of age. If you use Eucalyptus globulus with asthmatics, be very careful with your dilution.  Keep it low (1% to start which is 6 dr in 1 oz carrier).  The reason is that although research shows it can be helpful with bronchial asthma, it may also set off an asthma attack.  Go on a case-by-case basis.
Where to Buy Essential Oils?
I'm frequently asked what essential oil brand I like, so here are a few both with and without GC/MS reports available.
Essential Oil Suppliers with GC/MS reports
Essential Oil Suppliers without GC/MS reports (Affordable choices for cleaning or non-clinical use)
---
If you'd like to read past Fragrant Friday posts,
check out the Fragrant Friday Archives
### END ###
Related Posts: