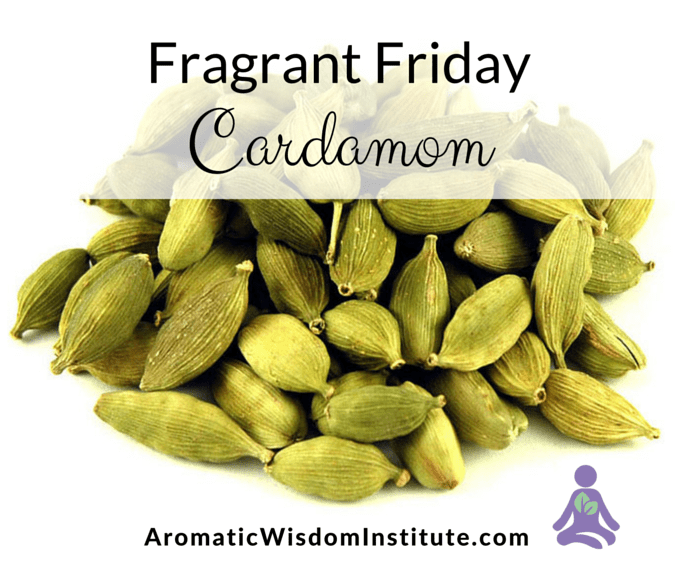 ---

Today's featured essential oil is refreshing and invigorating, fosters mental clarity,
and is great for digestion. As if that weren't enough, it has a beautiful aroma!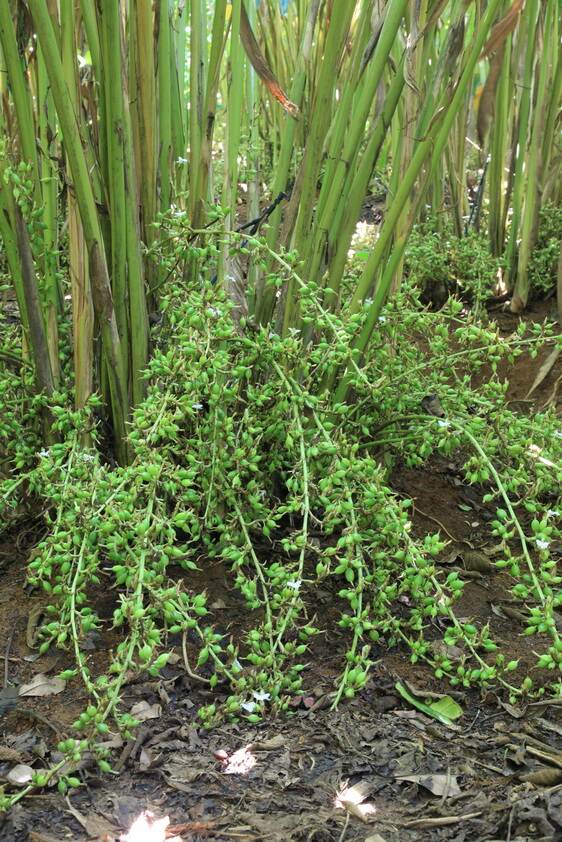 Essential Oil of Cardamom
Elettaria cardamomum
My personal relationship with Cardamom: If you like Ginger, you'll love Cardamom!  I am crazy about the aroma of this bright essential oil and like to add it to my cleaning products (to learn more about making your own cleaning products, check out my online course Green Cleaning with Essential Oils).   Here are some great photos of Cardamom being harvested in Guatemala. 
Note: Middle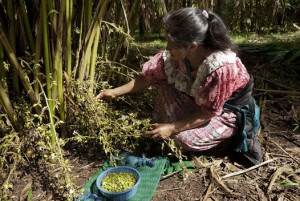 Geographical source: Sri Lanka, Guatemala, India

Plant Part: Seeds

Oil Characteristics: Cardamom is a clear essential oil with a delightful spicy, yet sweet aroma.
Chemical Families:  Oxides (1,8 cineole), Monoterpenes, Monoterpenols, Esters
Therapeutic Properties
Reduces the severity of nausea and vomiting

Great for helping to relieve belly gas

Helps with mental concentration and focus

Decongests nasal mucus

Stimulates digestion
Some Suggested Uses: 
If you feel nauseous from pregnancy or motion sickness, simply add two drops of Cardamom to a tissue and inhale deeply.

Add Cardamom to a nasal inhaler along with Peppermint to help relief a stuffy nose (Here's a blog post I wrote on How to Make a Nasal Inhaler)

For digestive issues, add 15 drops to 1 oz unscented lotion and rub in a clockwise circular motion.  

Add to any blend that you formulate for a headache
Blends well with: Roman Chamomile, Ginger and Peppermint 
A Recipe Using Cardamom: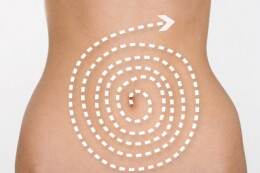 Digestive Aid Cream
Ingredients
6 drops Cardamom
5 drops Ginger
4 drops Roman Chamomile
1 drop Peppermint
1 oz jar
Directions: Mix the essential oils into 1 oz of unscented lotion. Massage into abdomen in a clockwise motion as needed.
Fun Facts: If you enjoy Wrigley's Eclipse gum, specifically: Eclipse Breeze Exotic Mint, you are enjoying Cardamom! In Asia Cardamom seeds are chewed as a breath freshener.
Safety Information: Because of the 1,8 cineole content, Cardamom should not be used for children under five years old, as 1,8 cineole can also cause CNS (Central Nervous System) and breathing problems in young children. Use with caution on children between 5-10 years old.
If you'd like to read past Fragrant Friday posts,
check out the Fragrant Friday Archives
Related Posts: