Welcome to the Aromatic Wisdom Podcast!
Fall is infamous for triggering seasonal allergies.  But do you know what exactly is causing your body to be flooded with histamines, making your nose run and eyes itch?  Find out in today's podcast episode!  Listen as I share in detail how ragweed and mold affect you and how to address the symptoms of their effect on your respiratory system.
If you want to listen to another podcast about how aromatics can help with allergies, check out 5 Ways to Use Hydrosols for Allergy Relief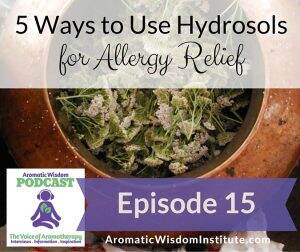 Resources and Links Mentioned in Today's Show:
Common Ragweed – Ambrosia artemisiifolia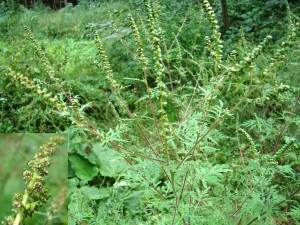 Antihistamine Essential Oils
Suggested Decongestant Essential Oils

Cardamom – Elettaria cardamomum
Cypress – Cupressus sempervirens
Cedarwood – Juniperus virginiana
Eucalyptus – Eucalyptus globulus
Juniper Berry – Juniperus communis
Laurel leaf – Laurus nobilis
Lavender – Lavendula angustifolia
Peppermint – Mentha x piperita
Ravintsara – Cinnamomun camphora ct. 1,8 cineole
Rosemary – Rosmarinus officinalis ct. 1,8 cineole
Scotch Pine – Pinus sylvestris
Siberian Fir – Abies sibirica
Spike Lavender – Lavendula latifolia
Tea Tree – Melaleuca alternifolia
---
Do you have a place to keep all your blend recipes? If not, consider My Book of Blends. I created it for myself and realized so many other aromatherapists, professional and novice, could use such a book. With over 150 pages to name, rate, make detailed notes, list out the number of drops used and carrier oils used in your recipes, this book is the perfect place to keep them safe all in one, easy to use space. It makes a great gift with the holiday season, too!
Related Posts: