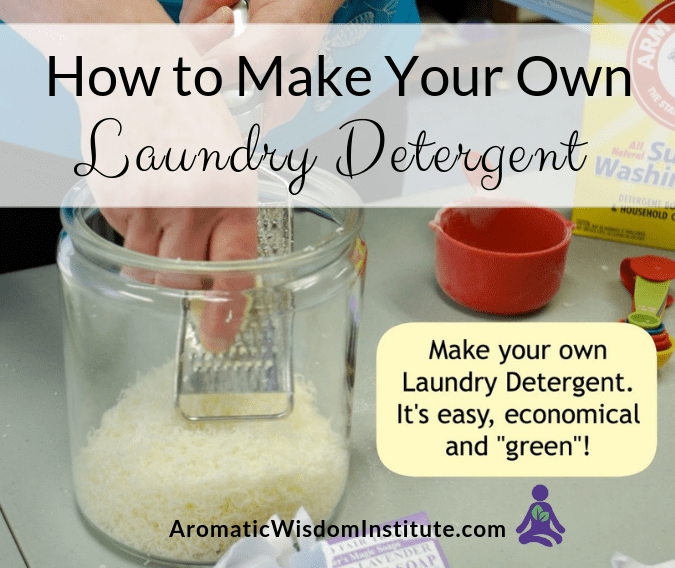 (I used to grate my own soap flakes like in this photo, but switched to Organic Soap Flakes)
Everything used to clean my home, I make myself; even my laundry detergent.

I've been making this terrific laundry soap for years. It's simple to formulate, inexpensive, all-natural and it really works! My students have asked me to share the recipe which you'll find below. Enjoy! (and if you have young kids, let them help you make it and explain why you're making your own).

This all-natural laundry detergent recipe is easy, inexpensive and makes a lot!
Ingredients
Directions for Mixing the Ingredients
Mix the ingredients together in a large container, slowly pouring in a few cups at a time.  This makes it easier to blend the ingredients and you're less likely to get a nose full of powder.  Add the essential oils last, or just mix in 10 drops of essential oil just before adding to the machine. You can even use this powder without essential oils. Remember to store the mix in a sealed container to keep it dry.
How Much Does it Make (Yield)?
250 loads in a high-efficiency, front-loading washing machine
125 loads in a top-loading washing machine
Amount to Use in Your Machine
Front Loading Washing Machine, 1 Tablespoon
Top-Loading Washing Machine, 2 Tablespoons
Enjoy!
Related Posts: