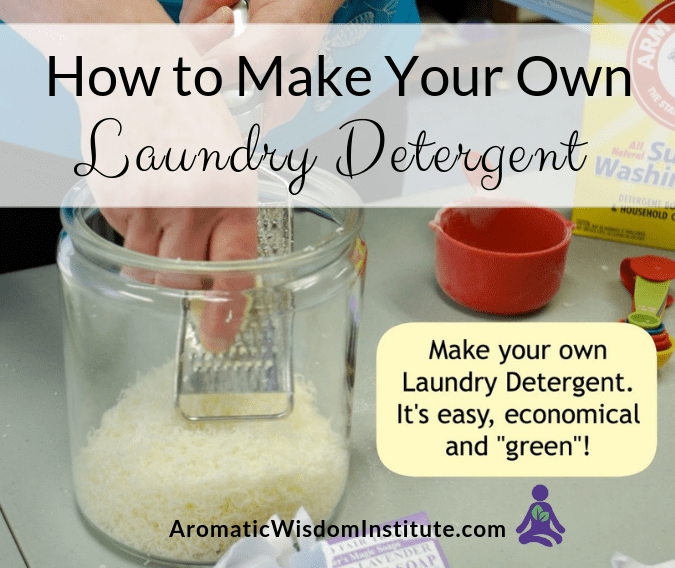 Everything used to clean my home, I make myself.  With the exception of laundry detergent.

I've had a laundry soap recipe I've wanted to try for ages and thought it would be fun to make it a class project in the Aromatherapy Certification Program so we could learn something new together!

The recipe below is easy, inexpensive and makes a lot!
Ingredients:
Borax – 6 cups

Baking Soda – 6 cups

Washing Soda – 2 cups

Hard Castile Soap (grated) – 4 cups (buy two bars)


Organic Essential Oil of Lemon – 60 drops 

Organic Essential Oil of Lavender – 30 drops

Directions:
Mix the ingredients in a large container, slowly pouring in a few cups at a time.  This makes it easier to blend the ingredients and you're less likely to get a nose full of powder.  Add the essential oils last.  Store in a sealed container.

 You only need 1/8 cup per load!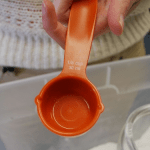 What we learned…
 1. Grating the hard soap.
We used Dr. Brommers Lavender Castile bar soap.
(bought at Target)
You will need 1 1/2 bars to make 4 cups
This took the most time and muscle.
We agreed that the holes in this grater were too small and a
A grater with wider holes would produce soap flakes faster and easier.

2. The recipe
The original recipe called for 8 cups of baking soda.
Since we only had enough for 6 cups,
we improvised and added 2 cups of washing soda!
Related Posts: