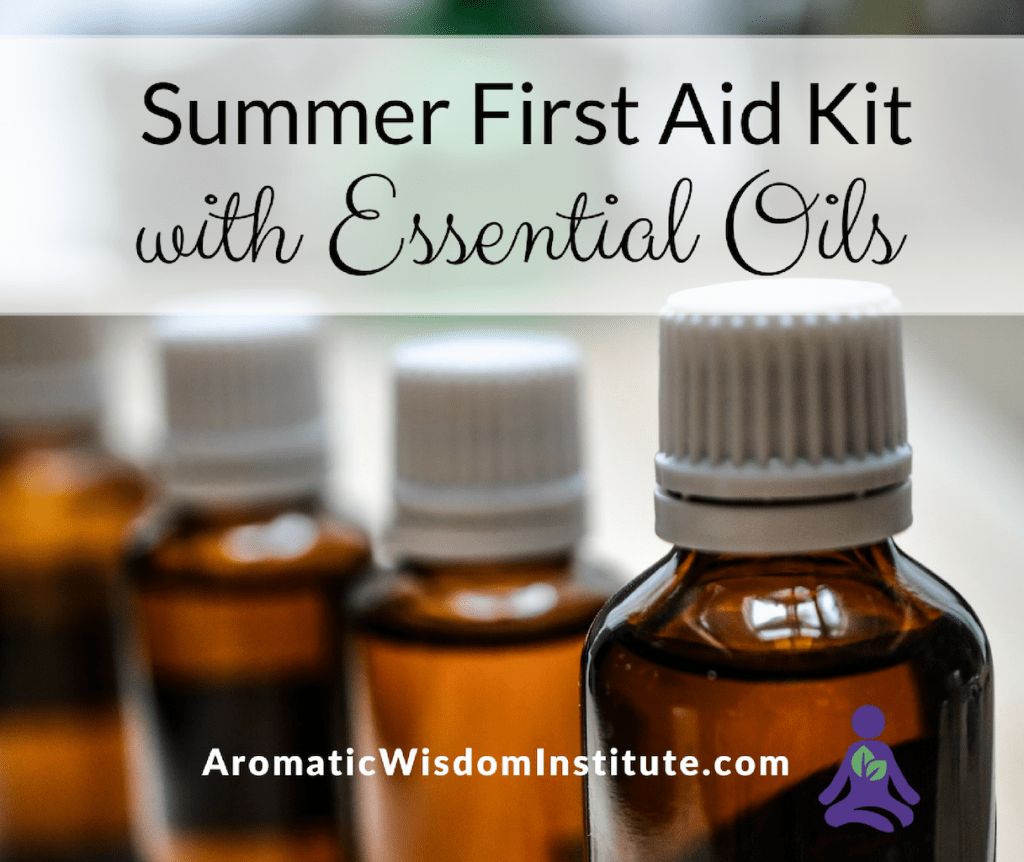 Your summertime first aid kit can contain as many or few as the items below.  I've tried to make it quite comprehensive for those who want to be prepared for anything from scratches to snake bites.  Let me know in the comment section below if I've forgotten anything or you have a favorite item you like to include in your summertime first-aid kit!
Essential Oils to Include in your Summer First Aid Kit
Carriers to Mix with your Essential Oils
Include a couple of small bottles of carrier to use as a base if you need to mix an oil before applying.  Put your carriers in clean, empty shampoo bottles like you find hotels or order them from SKS Bottle Company.
Oils:    I recommend Jojoba or Fractionated Coconut Oil because both won't become rancid if stored in the first aid kit all summer.  Don't use vegetable or nut oils as they'll go bad very quickly, especially in hot weather.
Aloe Vera:  A small bottle of natural Aloe vera gel for it's cooling, soothing effect and for treatment of burns.  Aloe is especially good for combining with Lavender for sunburn relief. Note: Only buy aloe vera gel that is natural and clear or white. If it's green, they've added dye. This item should be kept cool.
Arnica cream (Arnica montana). Helps with muscle pain and promotes healing of bruises and reduces swelling. Can be mixed with Helichrysum, Lavender, Tea tree for greater effect.
Calamine lotion: Include a small bottle to use as a carrier for peppermint and tea tree for poison ivy relief.  Add about 10 drops each of Peppermint and Tea Tree to 1 ounce of Calamine lotion and rub on the poison ivy.  This blend should help stop the itch.
Other Items to Include in your Kit
Q-tips
Regular Tweezers
Snack sized ziplock bags for keeping the tick for later medical testing for Lyme's disease
Reference Sheet: Include a list of what each essential oil does to remind you when it comes time to open the kit.
Thermometer
Bottle of water
A truly complete first-aid kit contains some convetional products to complement the function of the essential oils and carriers; such as acetaminophen or ibuprofen, water-free hand sanitizer and all prescription medications in addition to the items listed above.
For removal of vemon from insects, spiders and snakes, use an extraction kit.
If you are at risk for allergic reaction to plants or bites, carry a prescription auto-injector of epinephrine. After injecting epinephrine, you must seek immediate medical attention.
Have I forgotten anything?
Are there any other essential oils or products you like to include in your natural first aid kit?

Leave a comment below and let me know!
---
Interested in green cleaning recipes? My online course "Green Cleaning with Essential Oils" explains the dangers of using commercial cleaning products and teaches you some natural, non-toxic and healthy alternatives through the Green Cleaning Guide, webinar slides, audio teaching and video tutorials! Learn more at aromaticwisdominstitute.com/green-cleaning-course.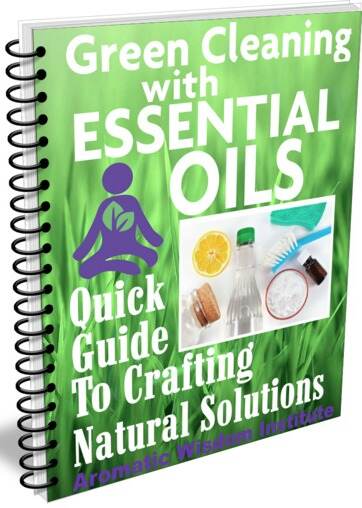 Related Posts: