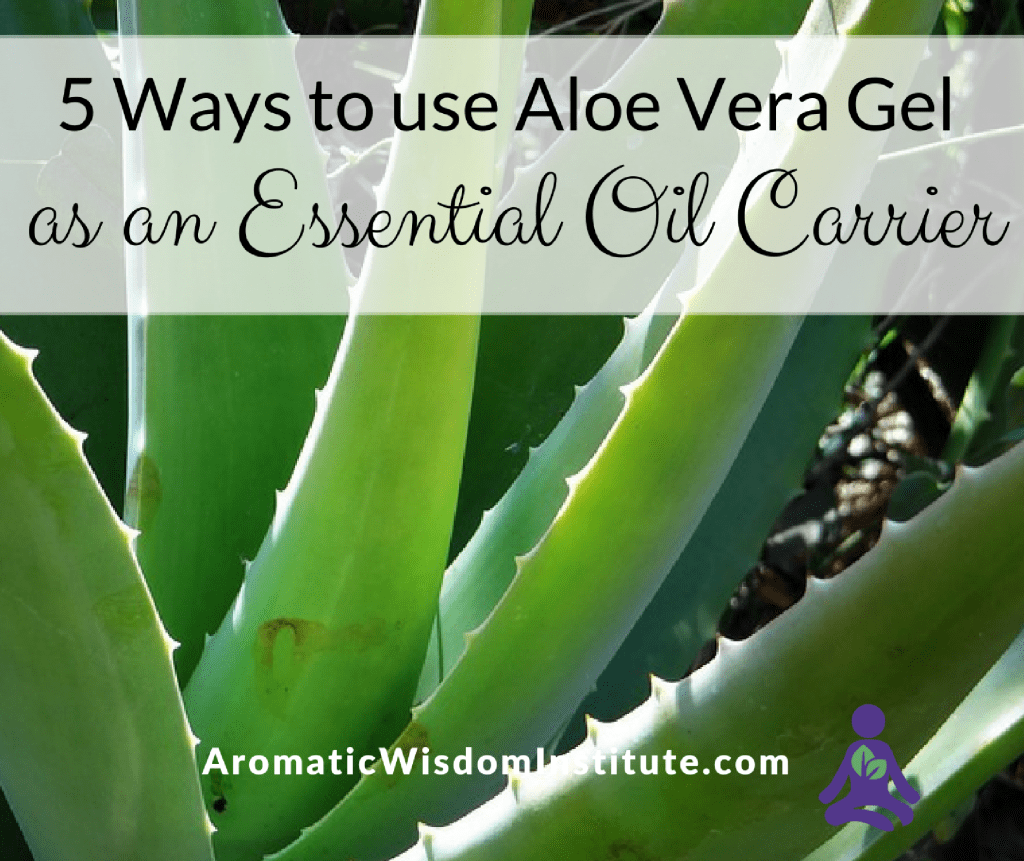 Every aromatherapist needs a wide selection of carriers in which to mix their essential oils. No one carrier is right for every aromatherapy application. There are a lot of great bases from which to choose like luxurious oils, rich creams, light lotions and heavy butters.  One of my favorite essential oil carriers, especially in the summer, is organic Aloe vera gel.
When purchasing your Aloe vera gel, it's important that you get the real thing. Never buy the gel sold in big box stores or local drug stores.  To ensure you get the real plant extract, and hence the healing benefits, buy your gel from a company that sells natural wellness or aromatherapy products.
Look at the ingredients in this bottle of "Aloe Gel" I found in CVS:

My favorite organic Aloe Vera gel is sold by PompeiiOrganics.com.
Check out the ingredients: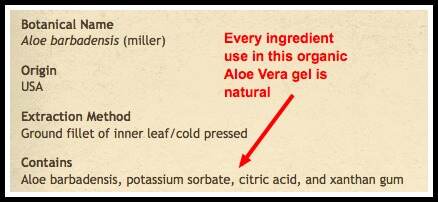 It's made by scraping the inner fillet from certified organically grown Aloe Vera plants.  They then filter it to produce a semi-clear gel that is liquid enough to use in a spray bottle.   Remember to keep it in the refrigerator.

Below are 5 ways you can use organic Aloe Vera gel as an essential oil carrier to bring topical relief and healing with some easy recipes:
1. Burns – This is the carrier of choice when addressing a burn. The Aloe plant alone helps heal the skin from a burn and when you add Lavender essential oil the blend is incredible effective for cooling and healing the area.  For adults, use 10-12 drops of Lavender for every ounce of gel for a 2% dilution. For children under 6, go with a 5-6 drops for a 1% dilution. Read this post for more  information on dilution guidelines.
2. Fungus – Aloe vera gel is my go-to carrier for topical fungal conditions. Fungus' will worsen when covered, so this carrier allows you to apply the blend to the skin so you're not adding them "neat", but won't add a heavy covering.  For fungal conditions of the skin like ringworm or athletes foot, I pour the gel into a 1 oz spray bottle and add 10 drops of Lemongrass and 5 drops of Palmarosa essential oil.   Spray 2-3 times a day.
3. Itching – The gel will offer relief from itchy conditions like poison ivy or mosquito bites. Add 10 drops of Tea Tree and 5 drops of Peppermint to help calm the maddening itch.
4. Eczema – Aloe vera gel will help minimize the inflammation and puffiness from eczema.  In 1 oz of gel, add 5 drops each of the following essential oils: German Chamomile, Lavender, Helichrysum.
5.  Hand Sanitizer – Just pour 1 oz of Aloe Vera Gel into a small spray bottle and add 20 drops of your favorite essential oils for an instant, all-natural hand sanitizer.  My favorite essential oils to use for this purpose are Laurel Leaf, Ravintsara, Lemon, Orange, Clove (not more than 3-4 drops).  Your hands will smell divine!  After you spray it into your palms, it may feel sticky for a minute until it dries.
This is where I get my Organic Aloe Vera Gel
---
Related Posts: