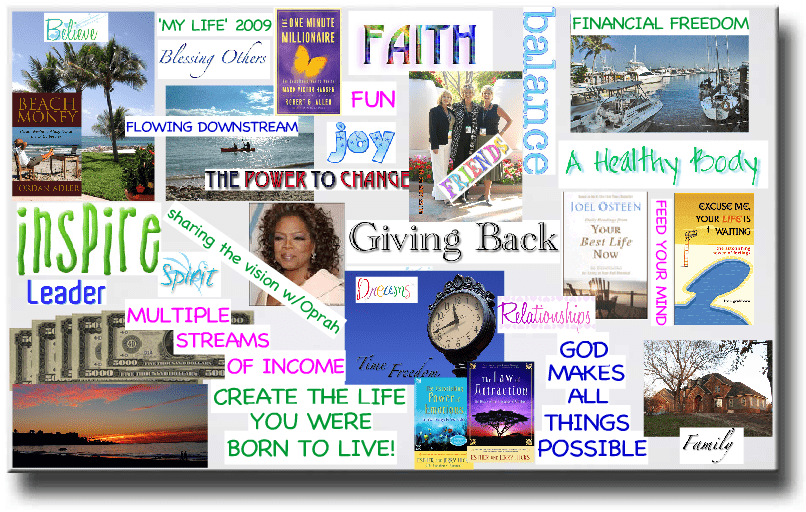 What is a Vision Board?
A Vision Board is a collection of images that inspire you to be, do and have what you most desire.
With our busy lives, it's too easy for our dreams to get pushed to the background.  Your vision board is a way to listen to your heart, discover your dreams and manifest them!
What, then, is an Aromatherapy Vision Board?
An Aromatherapy Vision Board is a collection of images and words that are specific to what you want to be, do and have in your aromatic life, be it personal or professional.
Your aromatherapy goals may be as simple as taking your first workshop to learn more about essential oils or as ambitious as creating a line of specialized natural perfumes.
Here are some examples to help stir your creative juices: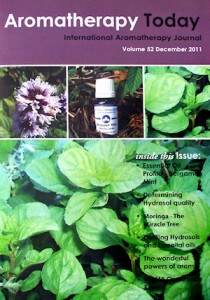 Where to Find Images
Depending on what you're trying to depict, you will find many images in old magazines that you can find in libraries, salons, doctor's offices.  You can also find beautiful images in "coffee table" books at yard sales and thrift stores.
For images and words that are specific to your aromatherapy dreams, you'll need to go to industry-specific sources.
I suggest getting pictures from Google images or aromatherapy magazines that have lots of photos, like Aromatherapy Today or the NAHA E-Journal.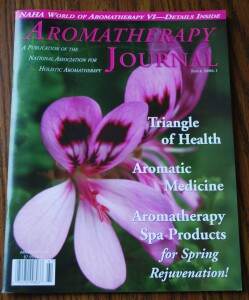 If the idea of cutting up these magazines is out of the question (it is for me), then just make a color copy of your favorite pictures at your local library. OfficeMax, Office Depot and Staples also offer printing and copying services.
Keep your images in a folder until you're ready to glue them down.  Remember, this is YOUR dream board, so anything goes,  A certain image might make sense to no one but you.  That's fine!   And don't forget to put pictures of yourself on the board!
Steps to Creating your Vision Board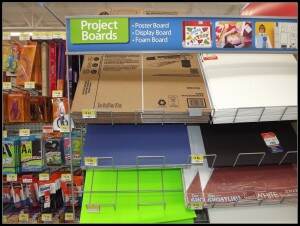 1. Buy poster board in any color and glue sticks or rubber cement.  Don't use Elmer's Glue because your images will wrinkle.
2. Get out your folder of images and, before you start gluing, move the images around the board until it feels right.  Don't forget to add affirmations and positive words too, like, "Mary Smith, Certified Aromatherapist"  or "I am scheduled to take a class with Liz Fulcher" (I couldn't resist).   Keep your words in the present, like it has already happened!
You might want to make a vision board for your entire life and have an aromatherapy corner, or make an entire vision board for all your aromatherapy goals like education, products to own, career, etc.
3.  Now put on some relaxing music, grab your glue stick and start making your dreams permanent on paper!
4. Put your vision board someplace where you will see it every day like your bedroom, kitchen or office.  Try to keep the area around your vision board clean and clutter-free.   Visit your vision board frequently and look at the images.  Feel what it's like having these things come true for you.  Never underestimate the power of visualization!  When you surround yourself with images of who you want to become and what you want to have, your life changes to match those images.
John Assaraf's Dream Home
Here is a video of John Assaraf sharing how he created his dream home using a vision board.
Try to look past his fawning groupies to see the core message, because it's good.
And hang in there to the end — his idea on creating a Virtual Mastermind Group is worth watching the whole video.


So…What is on my personal Aromatherapy Vision Board?
Stating it in the present, here are a couple of personal goals and dreams for my aromatic life:
I offer an excellent online Aromatherapy Certification ProgramAll my classes are accredited for CEUs  DONE!
My classroom is always full of eager students DONE!
I have a published book  DONE (My Book of Blends Journal)
I am traveling to Italy with my husband to visit the Bergamot distillers
I am traveling to France with my husband to attend an Advanced Clinical Aromatherapy residential program with Rhiannon Harris.
I launch two online courses on popular topics (not saying what they are – wait and be surprised!)
Think Outside the Posterboard
If you want to be really creative, you can make your vision board on a material other than posterboard.  Here is one I created in 2005 on a Barbie car as a metaphor for "going places"   You can see more pictures of it on my Pinterest Board.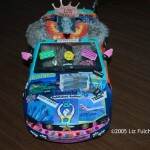 If you want to create a DIGITAL VISION BOARD, Check out the Aromatic Wisdom Podcast, Episode 007 to learn how!  AromaticWisdomInstitute.com/007
Would you like instructions on How to Create Your Very Own Aromatherapy Vision Board?  Check out my practical and inspiring digital book!   Discover:
What exactly a vision board is and the power it can have in your life
Ways it can work in every aspect of your life, including your aromatherapy business
The different ways you can create vision boards
List of supplies to create a fun and inspiring vision board
Which essential oils to use to assist with the process
BONUS Checklist with everything you need

Related Posts: