---
Ahhhh Roman Chamomile!  
Is there any other flower that says Spring the way this daisy–like bloom does?
This incredible plant is sourced for teas, cosmetics and hair care,
perfumes, and, of course, its amazing essential oil!
Essential Oil of Roman Chamomile
Chamaemelum nobile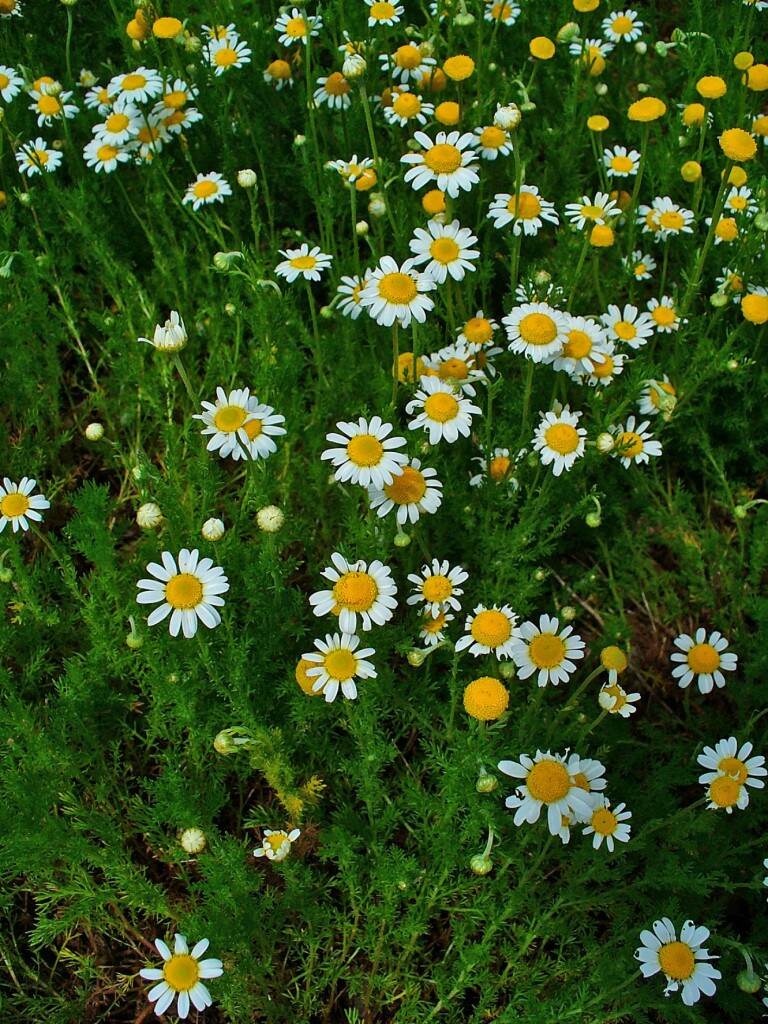 My Personal Relationship with Roman Chamomile:  This is where it all began for me!
Many of you know I lived in Rome, Italy for 12 years.  I worked in Human Resources for an agency of the United Nations.  While in Rome, I married an Italian and had two sons, Davide and Gianluca.  When Gianluca was born in May of 1991, I not only had a beautiful new son in my life but also essential oils entered the picture when he was given an aromatherapy massage with Calendula oil and Roman Chamomile essential oil the day of his birth! You can read the whole story here:  My Unusual Introduction to the World of Aromatics. 
Note: Middle/Top
Geographical source: France, Italy, and England
Plant Part: Flowers
Oil Characteristics: Roman Chamomile smells amazing! Fruity and sweet with a slight herbaceous undertone. The oil's color is usually a slight yellow tint. 
Chemical Families: Monoterpenes, Monoterpenols, Ketones, Esters
Therapeutic Properties:
This is one of my go-to oils when I want a strong anti-spasmodic effect!

Helps reduce pain

Settles

Restless Leg Syndrome

Calming to the nervous system

Great for insomnia
Some Suggested Applications: (Unsure of how much to add to your blends? Check out the Essential Oil Blending Guidelines)
Roman Chamomile hydrosol is fabulous for irritated skin
Add a drop or two to any blend designed to combat insomnia


If Menstrual cramps are an issue, this oil is the best to soothe cramping discomort.

Add to massage blends to address tight, spasmodic muscles.
Blends well with: Roman Chamomile blends beautifully with Rose, Lavender (angustifolia), and Sandalwood.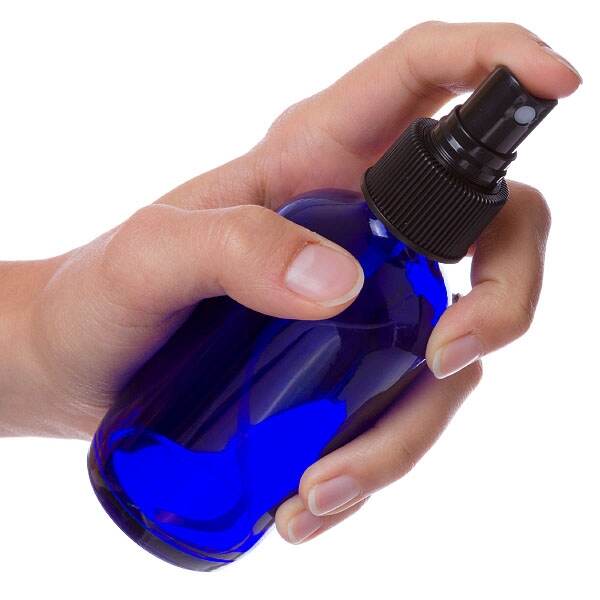 A Recipe Using Roman Chamomile:
Sleepy Time Linen Spray (Check out the Aromatic Wisdom Podcast, Episode 11, Essential Oils for a Good Night's Sleep)
2 oz spray bottle
8 drops Roman Chamomile
5 drops Lavender
5 drops Marjoram
2 drops Sweet Orange
Directions:  Fill the bottle with distilled water and add your essential oils.  Shake well before each use. Mist over the pillow and sheets before getting into bed.  

Subtle Properties (vibrational and energetic): This gorgeous essential oil relaxes us and invites us to have patience, peace and to forgive others as well as yourself.  Roman Chamomile helps dissolve past resentments and practice acceptance of things, exactly as they are.  A good affirmation with this oil is "I forgive others who have hurt me. I forgive myself."
Fun Facts: The genus Chamaemelum is Greek for "earth apple": chamai-"on the ground" + "mĕlon"-"apple like scent".
Safety Information:  Non-toxic, non-irritating.
If you'd like to read past Fragrant Friday posts,
check out the Fragrant Friday Archives
Related Posts: