Nostradamus used Nutmeg to enter deep trances for prophetic visions,
but on a more earthly level, it's terrific for digestive upsets
and easing the pain of swollen muscles and joints. 
Nutmeg Essential Oil
Myristica fragrans 
Note: Middle (To learn more about aromatic notes, this blog post explains them)
Geographical source: Indonesia, Sri Lanka
Plant Part: Seeds
Extraction Method: Steam Distilled
Oil Characteristics: Spicy, Sweet and Warm
Chemical Families: Monoterpenes, Monoterpenols, Ethers (To learn more about Chemical Families, listen to one of my most popular podcasts. Aromatic Wisdom Podcast Episode 008.)
Therapeutic Properties:
(Here's a glossary to help you understand therapeutic property terminology.)
Provides pain relief
Allleviates inflammation
Antibacterial
Helps relieve spasms and cramps
May assist in preventing gas
Stimulates the stomach and digestion
Assists with increasing blood flow and circulation often reduce pain and swelling
Applications:
Nutmeg is terrific for digestion and has been used traditionally in food as a digestive. It also helps reduce gas after eating a heavy meal, and eases nausea.
Nutmeg can help reduce the swelling and pain of arthritis and rheumatism.
(Here are some guidelines for making your own essential oil blends in a safe dilution.)
My Suggested Recipe:
For Painful and Inflamed Muscles
7 drops Spike Lavender Lavendula latifolia
5 drops Blue Tansy Tanacetum annuum
3 drops Helichrysum Helichrysum italicum
2 drop Nutmeg Myristic fragrans
2 drops Clove Eugenia caryophyllata
Directions: Add to 2 oz (60 ml) of Unscented Cream or Lotion and apply as often as needed to calm the discomfort.
Safety Information: Nutmeg can irritate the skin when oxidized, and if used in high dilutions. Some sources suggest avoiding the use of Nutmeg oil during pregnancy.
Where to Buy: You can find these essential oils at PompeiiOrganics.com. This is not my company, nor do I receive any commission from them. However, I use all their products in my classroom because of the exceptional quality and customer service.
Interested in more Fragrant Friday posts?
---
Do you have a place to keep all your blend recipes?
I created it for myself and realized so many other aromatherapists could use such a book. With over 150 pages to name, rate, make detailed notes, list out number of drops used and carrier oils used in your recipes, this book is the perfect place to keep them safe all in one, easy to use space.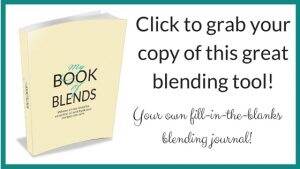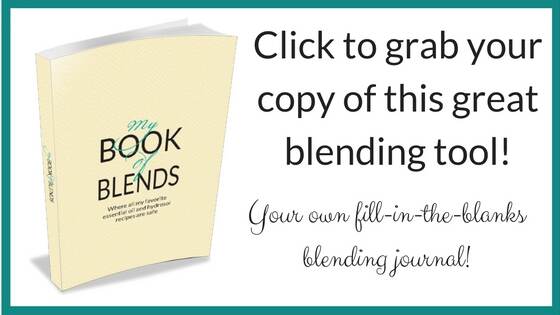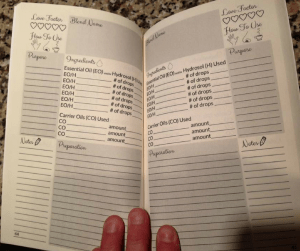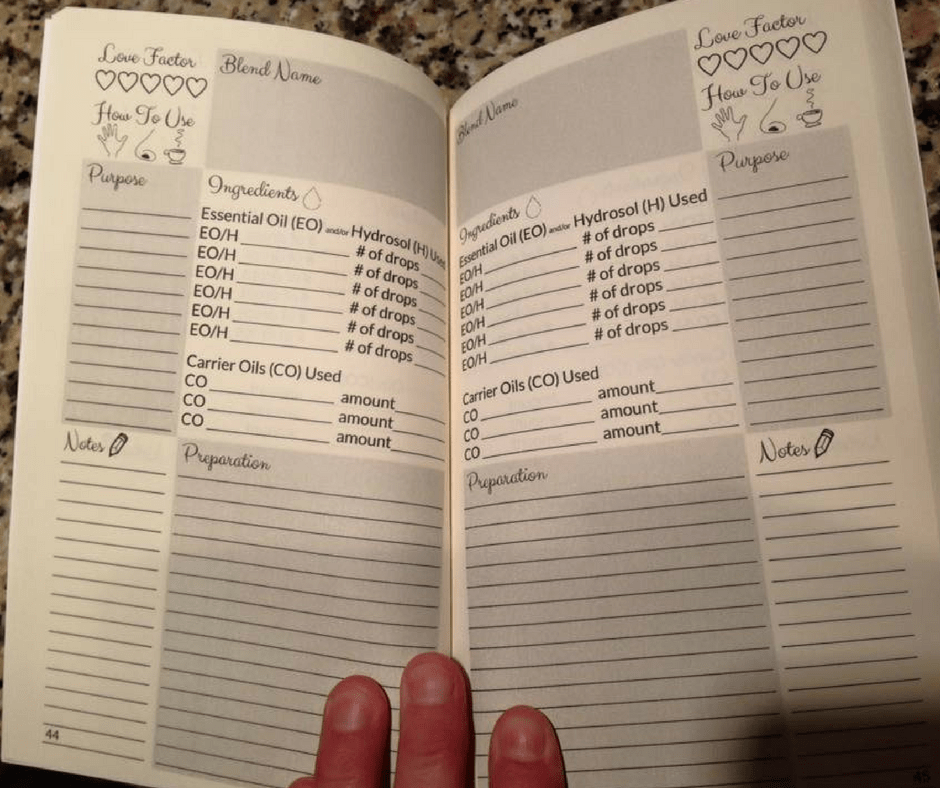 Related Posts: