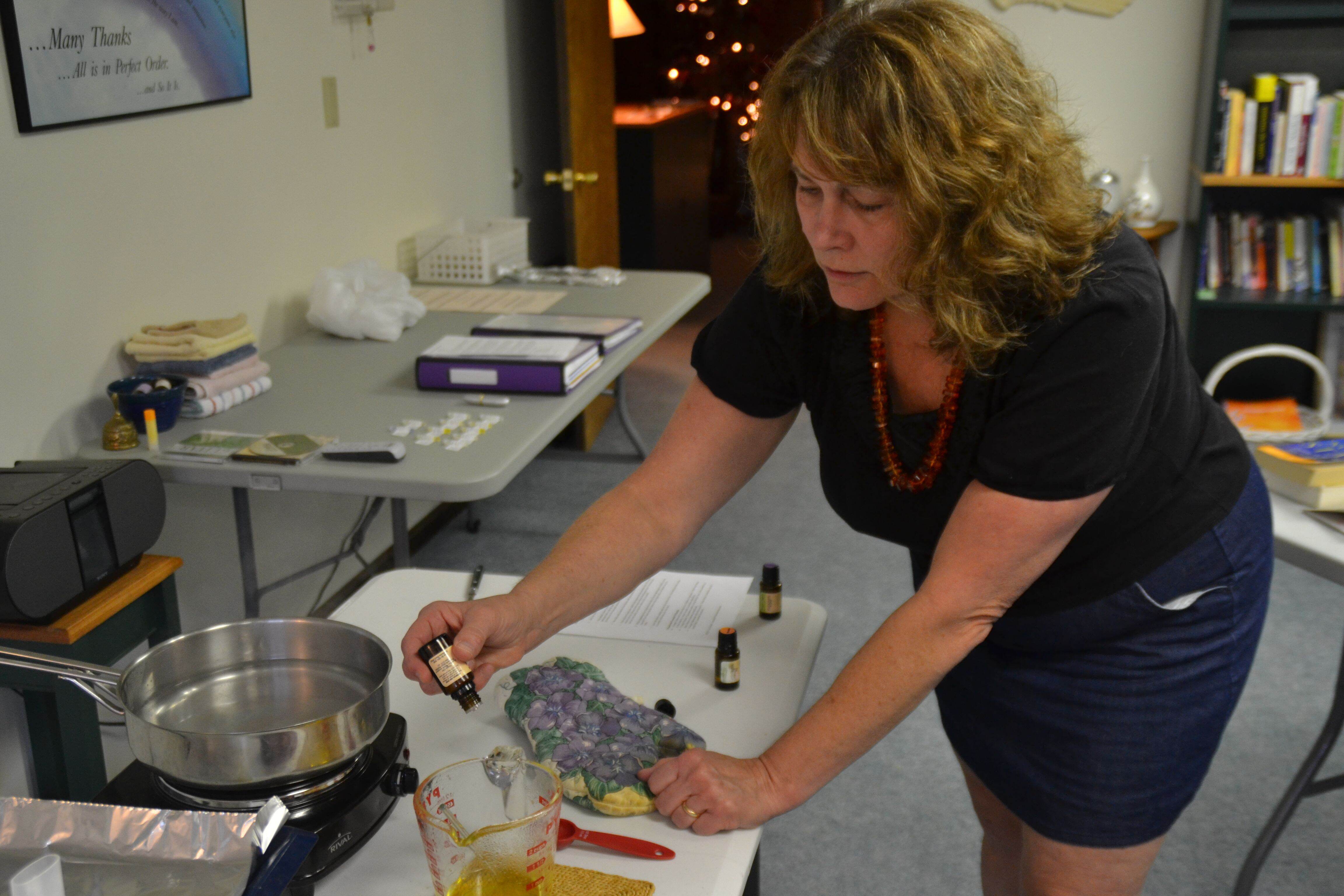 I bring over 25 years of essential oil experience, research and education to my work as a Clinical Aromatherapist and Essential Oil Educator.
I've has served as the Pennsylvania Regional Director for NAHA (The National Association of Holistic Aromatherapy) for 13 years. The Aromatic Wisdom Institute is recognized by NAHA as a qualified school of Aromatherapy and Essential Oil studies.
My passion is empowering others to become creatively inspired by essential oils and follow their dream of becoming successful Aromatherapists. I love teaching others what I've learned about essential oils, building a business and doing what you love. In the classroom, I emphasize hands-on experience and blending as much as possible because I think it's the best way to learn. I've been told I teach with warmth, compassion, humor and dedication to my students. I believe that's true.
I share my life with two dazzling sons, one mirthful grandson, four cats and one very patient husband.



Advanced Blending
Vestibulum lobortis. Donec at euismod nibh, eu bibendum quam. Nullam non gravida purus, nec eleifend tincidunt nisi. Fusce at purus in massa laoreet.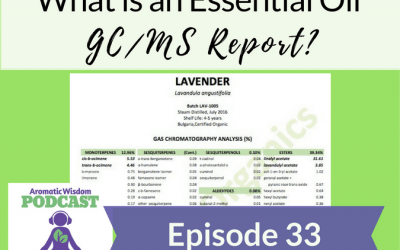 Welcome to the Aromatic Wisdom Podcast! In today's episode, you'll learn what an essential oil GC/MS report is and the importance of having one for each essential oil that you're working with; especially if you're doing therapeutic or medicinal blending. Enjoy the...
Don't Be Shy. Get In Touch.
If you are interested in working together, send me an inquiry and I will get back to you as soon as I can!