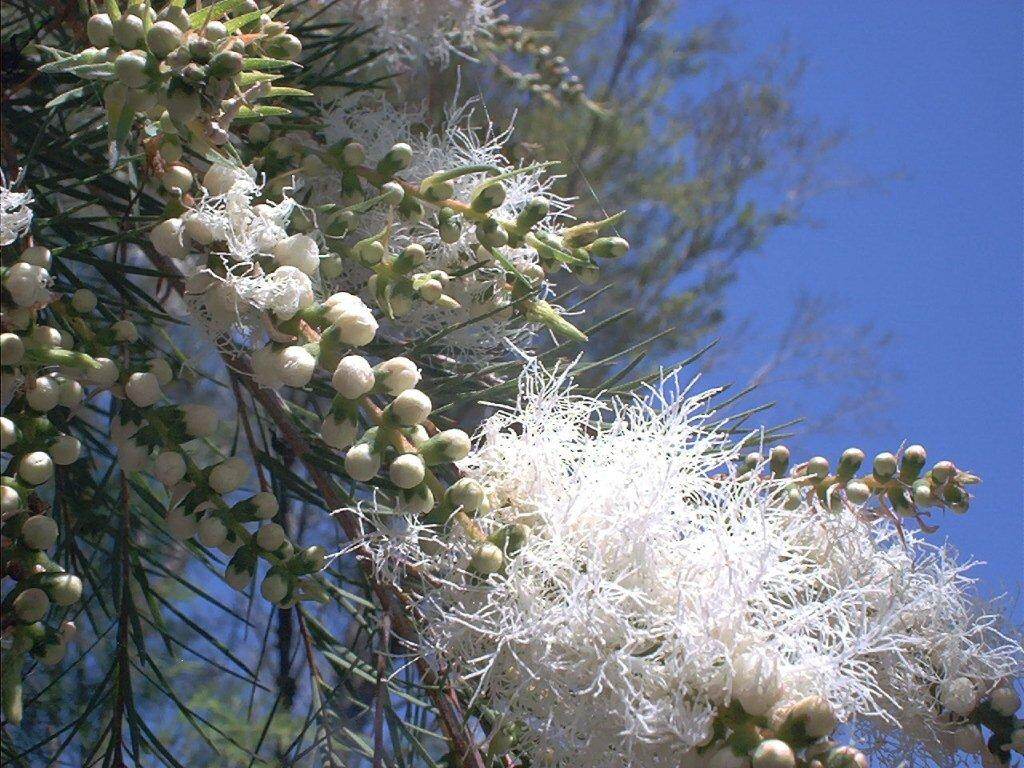 Flowering Tea Tree Plant
Courtesy of the Australian Tea Tree Industry Association
Note:  This blog post was orginally posted with the title "Tea Tree Blend for Bed Sores".  After a conversation with Robert Tisserand, I have revised some of the details for accuracy, as well as the blog post title.
Regular readers of this blog know that I have an ongoing series called Fragrant Friday, in which I feature one essential oil in depth.  Last week's post featured Tea Tree essential oil (Melaleuca alternifolia).
To dovetail on that blog post, I'd like to share a story I learned during a recent two-part Tea Tree Webinar by Robert Tisserand.   If you missed the webinar, I believe the recording will eventually be available for purchase from his website.
If you would like to read an overview of the webinar, Mindy McClaren, of Sweet and Woodsy Aromatherapy, did a nice job of hitting the high points in her blog which you can read here:   Part I and Part II.
Tea Tree Blend for for a Slow Healing Abdominal Ulcer
During the webinar, Robert shared a story and photographs, that demonstrates the powerful therapeutic value of this remarkable essential oil.
The photographs below are of a woman in Singapore who developed an abdominal ulcer after surgery.   Her surgery was performed to remove a pustule from under the skin that was due to daily injections for diabetes.   She suffered from an open wound for about five months after the procedure.   A health care practitioner began to treat the wound with a mixture of Tea Tree essential oil (Melaleuca alternifolia) and Lavender essential oil (Lavendula angustifolia) as well as Lavender hydrosol for about two months.   The two essential oils were applied undiluted – sometimes directly to the ulcer, sometimes to the gauze dressing, and either dressing or ulcer were then sprayed with lavender hydrosol to keep the (very dry) ulcer moist.   Eventually the wound completely healed, as you can see in photograph #4.   It was the practitioner who shared this story with Mr. Tisserand.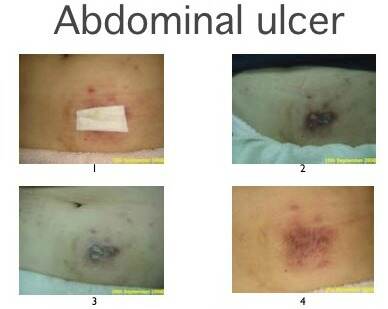 The photo above was provided by Robert Tisserand during his Tea Tree Webinar
To hear more webinars by Robert TIsserand and read his educational blog, go to www.RobertTisserand.com
Related Posts: