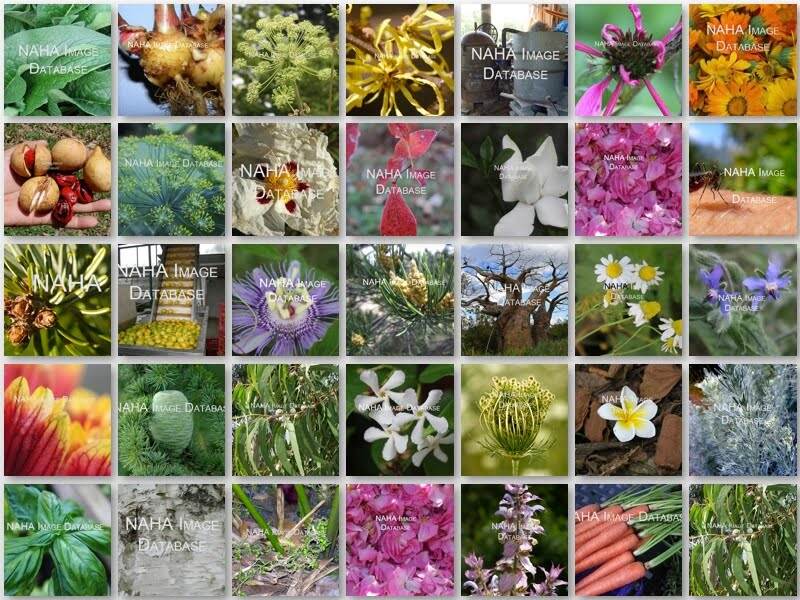 If you are a member of the
National Association of Holistic Aromatherapy
(NAHA), then you've just received notice from newly-elected President, Jade Shutes, about the exciting new Aromatic and Herbal Plant Image Database!   If you missed it or are not yet a member, you can
read about it in the NAHA Blog
.
Why am I so excited?  Because images are where it's at in social media!   Why do you think Facebook just purchased Instagram?   Images can be shared, tweeted, embedded, pinned and printed!!
Some Ideas for Using the Database Plant Images:
Oh boy oh boy oh boy of boy  (rubbing my hands together in anticipation)!   As a visual junkie, I'm already thinking of a hundred ways I can use these gorgeous photographs.  The possibilities for Pinterest alone are enough to send me into a creative frenzy!
Add interest to your Facebook posts with plant images (Facebook places emphasis on images in its algorithm for what people see in their newsfeeds)
Product labels look nice with plant pictures
Create personalized inspirational graphics (make sure to add your business branding)
Make a Pinterest board called "Aromatic Plants"
Your website can always use aromatic plant images
Design a simple calender for your aromatherapy customers and use 12 lovely plant images
Facebook timeline background cover photo.
Postcards with plant images to send to your mailing list
Add an image to coupons for your business
Find one picture you love in the database and do a blog post about that plant
Add a photo to your business cards, brochures and other marketing material
Get one image blown up and frame it for your wall
These suggestions are just what came to the top of my head.  There are a hundred more ideas!  Do you have some ideas to share?  I'd love to hear them!  Just leave a comment below.
This is a fundraiser for NAHA to help raise money for the new website, so it's a win-win for sure!  You not only get beautiful images to use royalty free, you'll also contribute to a fantastic new website which will be an excellent resource for you!

To learn more about the database, please visit: Aromatic/Herbal Database
Related Posts: