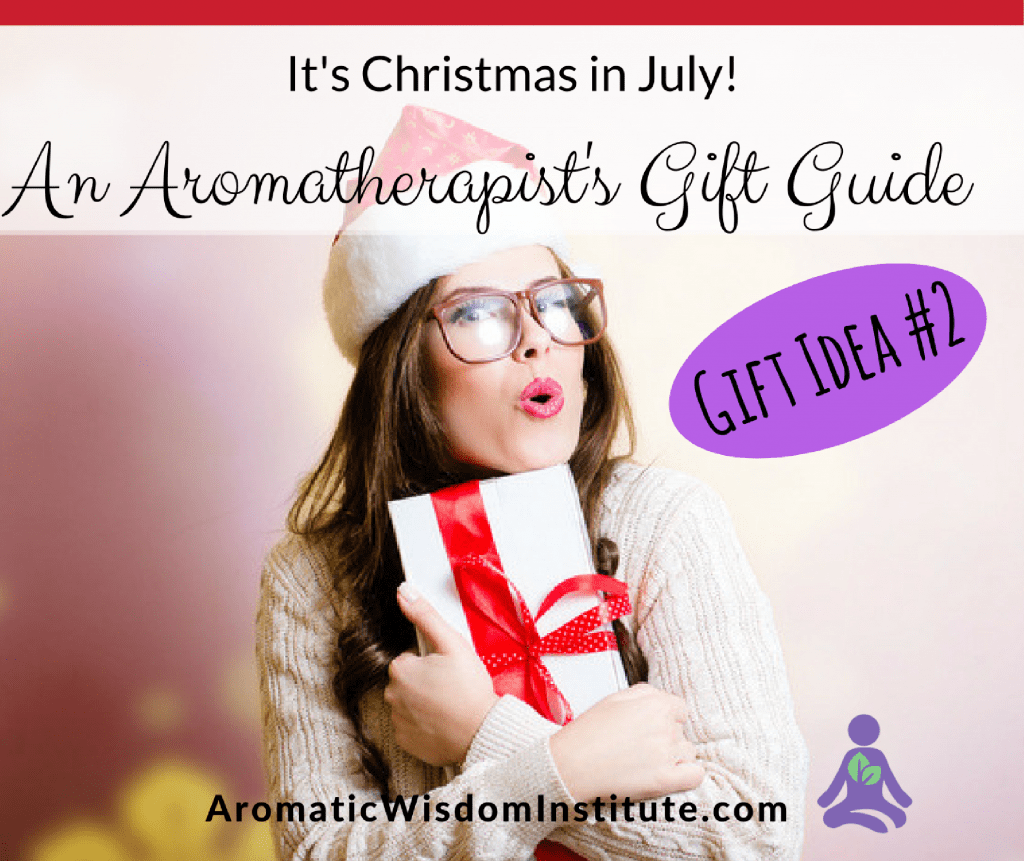 If you're just joining us, it's Christmas in July! I know there are some of you out there who like to do your holiday shopping early (although I'm a last minute kind of gal).  Therefore, I thought I'd rerun my Aromatherapist's Holiday Gift Guide from last December. I had so much fun putting it together, I thought I'd share it again for those of you already preparing for the December holidays. 
Last Monday, I suggested a professional journal subscription as a great gift for this holiday season.
Today, I'm dovetailing on that idea and kicking it up a notch…
Wish List Gift Idea #2  
A Membership to a Professional Aromatherapy Association
Do you want to deepen industry connections, create positive exposure for your work and expand your professional circle?
Joining and becoming active in one of the many aromatherapy organizations around the world will help you grow as an Aromatherapist in many ways.  And if you volunteer to help in one, bless your lavender-scented heart; you'll be an aromatherapy champion! 
There are several organizations throughout the world, so no matter where you are you can join.  If you already belong to one, you can always join another! 
Aromatherapy Organizations Worldwide
Below is a list of aromatherapy organizations around the world and a little about each one that I've taken from the relevant website.  I can only speak about two from personal experience – NAHA and AIA, so I have those at the top.  The rest are in alphabetical order.
United States
National Association for Holistic Aromatherapy (NAHA)
Okay, I'm a little biased here. I have been the Pennsylvania Director for NAHA since 2000. NAHA was founded in 1990 and has grown into a leading resource for Aromatherapists from beginners to advanced practitioners. 
The organization publishes a digitial NAHA Journal four times a year, offers free educational teleseminars every month and biennial conferences with inspiring speakers.  I just attended the 2016 conference in Salt Lake City and am about to publish a podcast episode sharing my experiences there. 
NAHA is committed to the holistic integration of Aromatherapy into many types of complimentary healthcare practices and offer up-to-date information about essential oils and the practice of aromatherapy.
Alliance of International Aromatherapists (AIA)
Founded in 2006, AIA is committed to helping its members build successful practices, expand the body of aromatherapy research, and serve as a resource for members, the media and the public.  AIA also offers free educational teleseminars, monthly newsletter and educational conferences you really don't want to miss! 
Australia
International Aromatherapy & Aromatic Medicine Association (IAAMA)
The International Aromatherapy and Aromatic Medicine Association, formerly the IFA Australia branch, is the leading independent non-profit professional association dedicated to support aromatherapy practitioners in Australia and overseas.
Canada
British Columbia Alliance of Aromatherapy (BCAOA)
The British Columbia Of Aromatherapy is an association committed to the profession of Aromatherapy and Essential Oil Therapy in the Provence of British Columbia.

British Columbia Association of Practicing Aromatherapists (BCAPA)
The BCAPA supports all practicing aromatherapists in maintaining the highest standards of professionalism, while educating the public about the benefits of aromatherapy.
Canadian Federation of Aromatherapists (CFA)
The CFA was formed in early 1993 by a group of individuals concerned with the tremendous growth and popularity of Aromatherapy. These individuals recognized there was no governing body for the general public to call for information, or to verify that those claiming to be Aromatherapists were indeed qualified and the organization was born.
Czech Repulic
Association of Czech Aromatherapists (ACA)
Since 1996, the Association of Czech Aromatherapists has provided quality education about Aromatherapy to the general public, as well as professionals in related fields such as health, nursing, pharmacy, physiotherapy, beauty, and wellness.
Greece
Hellenic Association of Aromatherapists (HAA)
Email:  kanas@hol.gr
Japan
Aromatherapy Association of Japan (AAJ) 
Established in 1996, the Aromatherapy Association of Janap has been engaged in a variety of activities designed to promote the study and knowledge of Aromatherapy.
Korea
Korean Aromatherapy Association (KAA)
Email: oharoma@nate.com
Korean Aroma Society (KAS)
The KAS is a professional body geared toward promoting and developing the practice of Aromatherapy within the country.  Their main objective is to encourage the professional practice of Aromatherapy among its members.
Mexico 
Asociacion Mexicana Para La Investigacion Y Practica De La Aromatologia A.C. (AMIPA)
AMIPA was founded by people committed to the world of scents in order to create a support network among the members that integrate and interact with organizations and individuals in the international community with whom they share a common goal.
New Zealand
New Zealand Register of Holistic Aromatherapists, Inc. (NZROHA)
NZROHA has established itself as the national register for qualified Holistic Aromatherapists, supporting, informing and promoting Aromatherapy in NZ. It is a founding member of the NZ Charter of Health Practitioners Inc and is developing affiliates with other Natural Health Modalities.
Taiwan
Taiwan Association of Aromatherapy
The purpose of the Taiwan Associatino of Aromatherapy is to promote the popularity of Taiwanese Aromatherapy, and to enhance the international visibility of Taiwan's professional Aromatherapy industry.
United Kingdom
International Federation of Professional Aromatherapists (IFPA)
The IFPA is the largest aromatherapy specific professional practitioner organization in the UK, involved in supporting Aromatherapists and improving standards of education and practice in aromatherapy. The IFPA is growing internationally by encouraging and supporting aromatherapy training in many other countries.
Federation of Holistic Therapists
The Federation of Holistic Therapists (FHT) is the largest and leading professional association for therapists in the UK and Ireland. Its thousands of members offer a broad range of specialties—from sports and remedial therapies, to complementary healthcare and holistic beauty treatments.
Stay tuned for Gift Idea #3 on Monday, July 17th!
---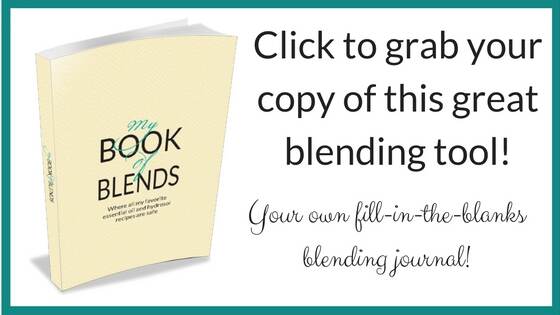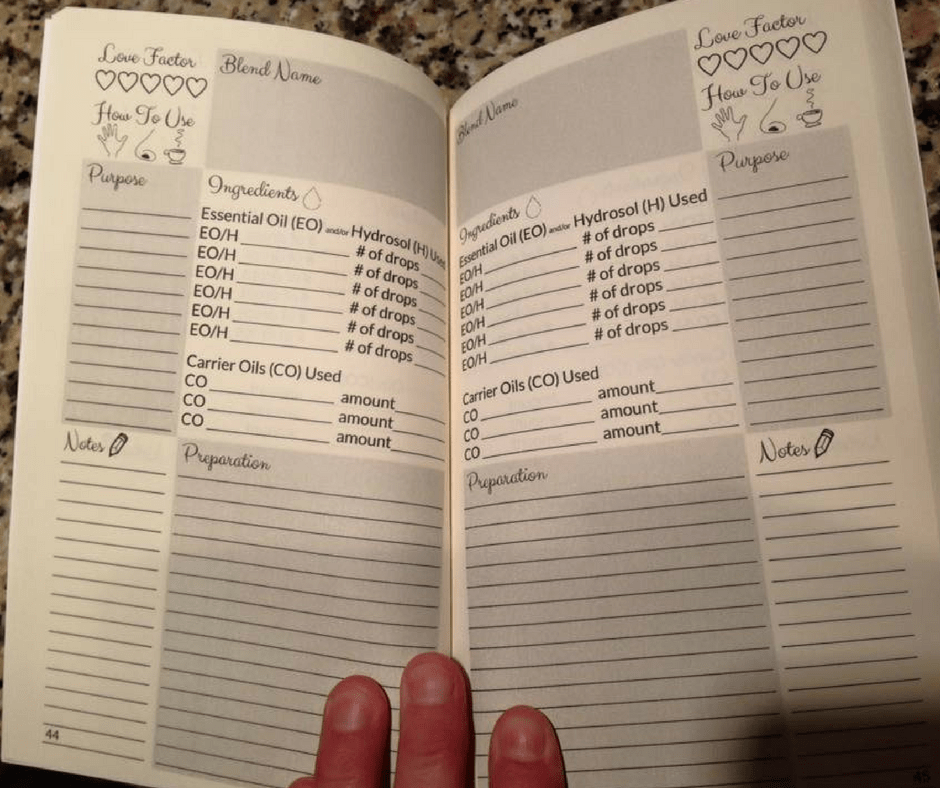 I created it for myself and realized so many other aromatherapists could use such a book. With over 150 pages to name, rate, make detailed notes, list out number of drops used and carrier oils used in your recipes, this book is the perfect place to keep them safe all in one, easy to use space. It makes a great gift with the holiday season, too! 
Related Posts: