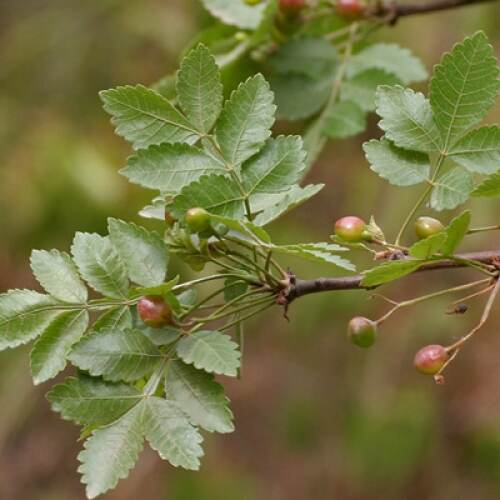 Bursera delpechiana Linaloe Berry
(photo source AromaticsInternational.com)
Sooooo…..?   How did you do in yesterday's taxonomy quiz?
Without further ado, below are the answers with brief descriptions in the "Expert" category since those were the essential oils that had most of you stumped.
Thanks for playing!
BEGINNER
Melaleuca alternifolia:  Tea Tree
Lavendula angustifolia:  Lavender
Eucalyptus globulus: Eucalyptus
INTERMEDIATE
Chamaemelum nobile:  Roman Chamomile
Helichrysum italicum:  Helichrysum
Piper nigrum:  Black Pepper
ADVANCED
Pelargonium graveolens:  Geranium
Salvia sclarea:  Clary Sage
Picea Mariana:  Black Spruce
EXPERT

Boesenbergia pandurata: Fingerroot
Fingerroot is grown in Thailand and comes from the same plant family as Ginger.  This essential oil reduces nausea and support digestion.  It's also helpful for sinus issues and joint pain.
Bursera delpechiana:  Linaloe Berry
Linaloe Berry is grown in India and extracted from the Bursera delpechiana tree.  In India the oil is also called Bursera and Indian Lavender.  The oil is sometimes used as a substitute for Lavender in India. Can be made from wood or berries.  This oil is emotionally uplifting yet calming. 

Callitris intratropica:  Blue Cypress
This oil comes from Australia and is a beautiful azure blue color.  Like many of the "blue" oils, it has helps with wound healing and inflammation.  It is analgesic and has been used effectively with burns.
Related Posts: