If you prefer to read, the transcript is at the bottom of this page

EPISODE 47 SHOW NOTES
ABOUT THIS EPISODE
If you, or someone you know has ever suffered through a sinus headache, this episode will have some great suggestions for getting through the next one easier and faster.  Sinus headaches can be a response to an allergy or can be an infection brewing inside your nasal passages.  Either way, discover the essential oil that will give you relief from pain, inflammation and congestion as well as some methods for quick relief.
I love sharing my 30+ years of aromatic experience and knowledge with your through my podcast. You'll find personal stories, tutorials humor and inspiration in a warm and friendly manner.  It is my sincere hope that you will feel inspired to explore essential oils deeper after listening and learn what is possible for your health and well-being when you include aromatherapy into your life. Enjoy!
WHAT YOU WILL LEARN
What is a Sinus Headache
4 Common types of Headache
How a Sinus Headache is different
5 Essential Oils for Sinus Headache Relief
4 Methods of Application for Sinus Relief
3 Recipes: Steam Inhalation, Nasal Inhaler, Roll-on (see show notes)
Smell My Life
Ask Liz
SHOW NOTES AND LINKS
3 DIY Recipes for Sinus Headaches
1. Sinus Headache Steam Inhalation
(for detailed instructions see How to Do a Steam Inhalation)
Ingredients:
1 drops of Eucalyptus essential oils OR Black Spruce Essential Oil
1 bowl of steaming water
Directions: Simply add 1 drop of your preferred essential oil to a bowl or mug of steaming hot water. Place a towel over your head and lean toward the steam, keeping your eyes closed. Inhaler for at least 5 minutes.
2. Sinus Headache Nasal Inhaler (helps to release congestion)


(for detailed instructions see How to Make a Nasal Inhaler)Ingredients:
5 drops Black Spruce
2 drops Eucalyptus
2 drops Peppermint
1 Blank Inhaler – White
Directions:  Add these essential oils to the cotton wick that gets inserted into the blank inhaler. Use as often as needed and whenever symptoms arise.
3. Sinus Headache Topical Roll-on Blend


(for detailed instructions see directions see How To Make a Roll-on)Ingredients:
4 drops Black Spruce (Picea mariana)
4 drops Eucalyptus (Eucalyptus globulus)
2 drops Lemon (Citrus limon)
10 ml of Jojoba Oil or Fractionated Coconut Oil (both have a very long shelf life)
Directions: Apply to back of neck and forehead. Avoid the cheeks and eye area.
---
Thank you for listening and, until next time….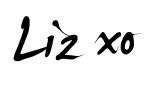 ❤️ If you found this episode helpful, feel free to support the production with a small donation❤️
[fusebox_transcript]
Related Posts: