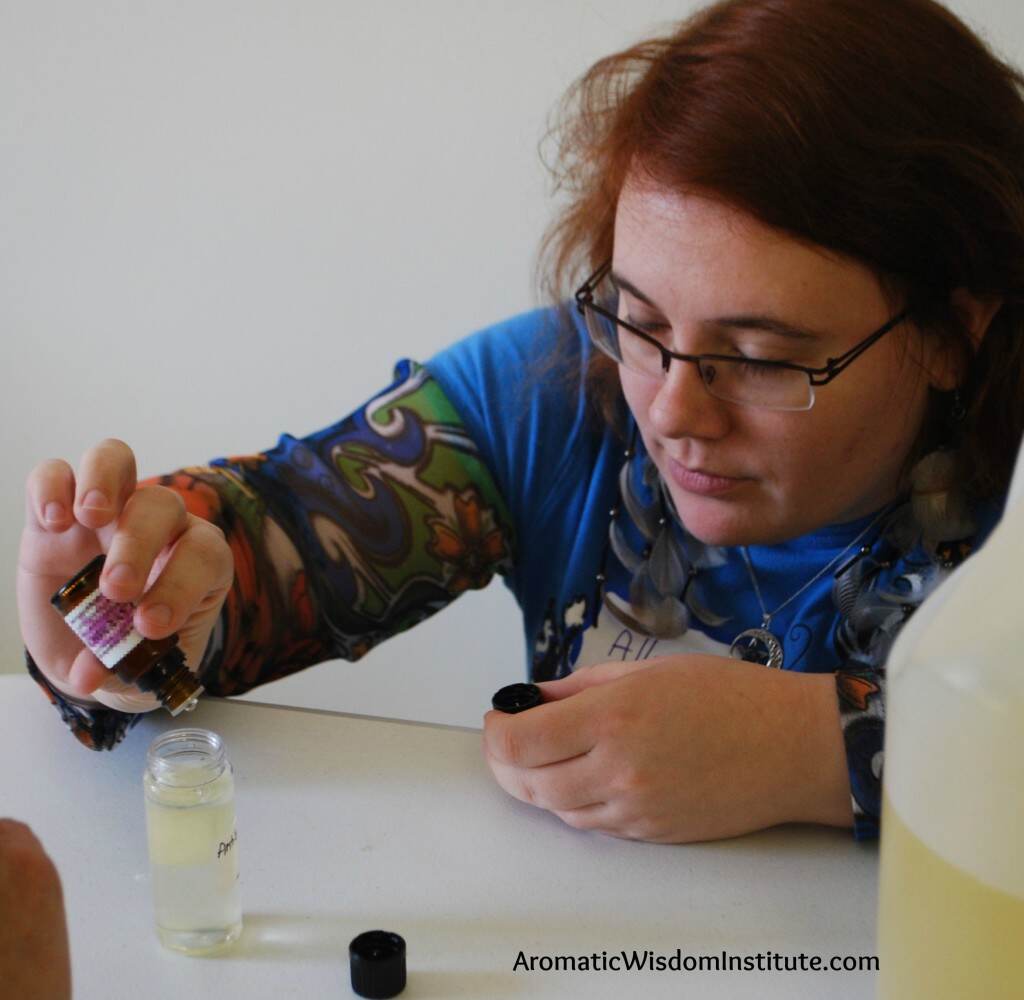 It's a simple enough image.  I took this photograph of my student, Ally Senterfitt, while she was blending in a Green Cleaning class.
I pinned it to my Pinterest page called Learn Blending.  Three people repinned from the original image and shared with their own followers.  Then those six followers repinned to all their followers and on it went until over 2,000 people have re-pinned it to their own Pinterest boards.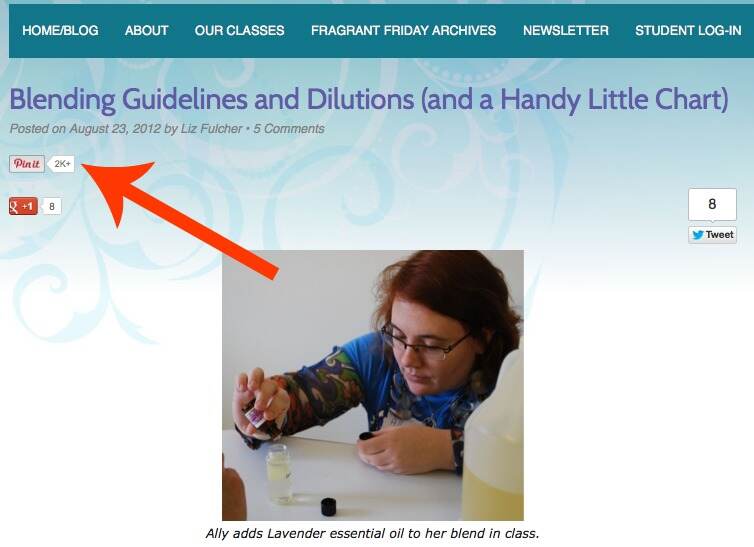 And no matter who repins to whom or where it goes, whenever anyone clicks on that image, it will take them to the original blog post. On my website. That's the power of Pinterest, and the power of social media!
Are you using Pinterest and other social media platforms to promote your website, blog, aromatherapy product?
Want to learn more about Pinterest? 
Here's a blog post I wrote called What is Pinterest and How does it Work?
If you are already on Pinterest and would like to follow me (I will follow you back!)
Click Here: Pinterest.com/Liz Fulcher

Now, add YOUR Pinterest page link below in the comments section so others can find you!
Related Posts: