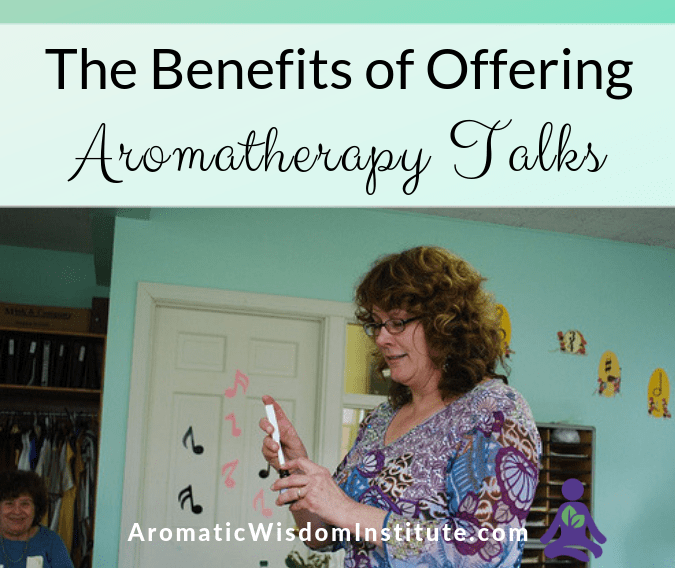 I've been doing the aromatherapy presentation and lecture circuit for over 22 years.  As I began writing today's post, I reflected back over the wide variety of audiences and venues where I've shared my passion for essential oils:
I've spoken to modest groups comprised of six ladies in a church basement and more formidable groups of 150 well-heeled Hospital Auxillary members.

I've been the Keynote speaker at a Health Fair for construction workers and a conference for physicians.

I've spoken before, during and after meals (Important Note: never agree to do your talk during a meal.  Who wants to sniff Tea Tree while nibbling their quiche?).

I've addressed patients of prostate cancer, breast cancer, and lupus as well as hospice volunteers at a local hospital.

I've shared my love of aromatherapy in a hundred different venues like libraries, university classrooms, massive auditoriums, and tiny hair salons.

I've spoken at high profile service organizations clubs like Rotary and Kiwanis where leaders in the community were in attendance.

My audiences have been as wide and varied as the human population itself; from tender little first-graders (my son's class) to the entire staff of Allenwood Federal Prison, which included the Warden himself.
If you aren't already giving talks in your community, why not?  It's great fun, a good way to get the word out about aromatherapy and showcase your services and products.  And it gets you recharged about your love of essential oils!
Below are some great reasons I LOVE doing aromatherapy presentations and why you might want to as well: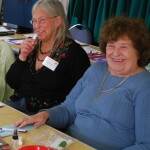 It's a superb way to discover your community, it's organizations, neighborhoods, and people.

It is one of the best ways to market yourself.  One hour of fun and letting people sniff essential oils, addressing their health concerns and answering questions, builds more trust and interest than a hundred advertisements!

It keeps my "beginner mind" fresh.  When your world consists of daily use of essential oils, years of studying their properties, chemistry and applications, it's easy to forget that many people have no idea what they are.  This helps keep things in perspective.

Live Q & A keeps me on my toes.  I've learned to say "I don't know" when I really don't….then run home and research the answer!

It's another avenue of income.  If you find you're doing talks for free, consider the value of what you are offering.  Your time, education, essential oils, handouts, travel expenses all come with a price and asking for remuneration for your expertise and time is not only appropriate, but to be expected.  If the organization won't pay, ask them to at least compensation you for your gas for travel.  If you sell products, request to sell them afterward.  If they still won't offer a penny, then you might want to consider how much they value what you're offering.

It's an excuse to buy new oils, new clothes, new anything!

It validates how much knowledge I have accumulated in 28 years.

Every audience has the potential for something unexpected and fresh to emerge:  Will I be asked to come back?  To hold a class?  To speak to someone else's group?  Will I meet a new client?  Find a new student?  Make a new friend?
Related Posts: