In an earlier post, I shared the basics about what a hydrosol is and how it is produced.  In this post I'll share ways to use them, where to learn more and where to buy the best!
Practical and Creative Ways to Use Hydrosols:
Wound Care:  Wash open wounds and tender, infected areas with hydrosols.  Helichrysum hydrosol is my favorite for this application.
Skin Soothing:  Because of their gentle, delicate nature, hydrosols offer a kind of soothing "water balm" for hot skin.  Try Lavender, Frankincense or Yarrow Hydrosol on sunburn, rashes or poison ivy.
General Skin Care:  If you've got skin and it has a condition, there is sure to be a hydrosol to treat it!  Hydrosols have a wonderful affinity with just about every skin condition from acne to diaper rash to dry, mature skin.  Rose makes a fabulous skin toner as well as Frankincense. 
Mouthwash:  Peppermint or Spearmint Hydrosol is fantastic for mouth care.
Hot Flashes: Mist your face and neck with a cooling hydrosol like Peppermint, Geranium, Lime or Clary Sage hydrosol.
Digestion:  Many people add 1 drop of Peppermint essential oil to their water bottles, but given how concentrated essential oils are, that will be too intense for many and it's easy to add too much.  Peppermint hydrosol, on the other hand,  is perfect to add to drinking water!   Just add a couple of tablespoons of Peppermint hydrosol to a liter of water and you've got a great digestive aid.  It will give you a refreshing lift, too!
Bath:  Add 1/2 C of your favorite hydrosol for a relaxing bath.  My favorites are the flower hydrosols like Rose, Lavender, Clary Sage
Humidifier:  Add to your humidifier water to a lovely aroma.
Hair Rinse:  After you've washed your hair and rinsed the products out, give your hair a final rinse with hydrosol to leave your hair smelling clean and lovely.  Your scalp will thank you, too.
Energetically:  You can make an energetic spray with any of the hydrosols to help balance your chakras and energy field and give you an emotional lift.  Sweetgrass hydrosol is my favorite for this.
Feet:  Soak your feet in a cool foot bath with Peppermint or Spearmint hydrosol.  Or add to a spray bottle and just give them a cooling mist whenever you want to refresh your "dogs".
Animal Care: I could do an entire blog post just on the uses of hydrosols for animals. Suffice it to say that where I would never use essential oils on my pets, I wouldn't hesitate to use hydrosols.  You can use hydrosols for hot spots, for washing infected ears, for rinsing fur that has mange (which is a fungal condition), for rinsing wounds and even just cleaning their little faces.  My pug Sassy frequently found herself getting cleaned with hydrosols and a washcloth. Pugs have those charming face wrinkles, but they really hold the dirt!  I liked to wipe her face with chamomile hydrosol. It is even gentle enough to go over her bulging eyes.
Recipes:  Whether you're cooking or making soap, replace the water in your recipe with hydrosol!
Yoga Mats and Massage Tables:  Spray and let dry!  Better than essential oils as they can breakdown their covering.
Ironing:  Use instead of distilled water.  This chore might even become fun!
House Cleaning:  Use in place of water to clean everything!  Countertops, windows, tile, glass.  The air will smell amazing.
Car Cleaning:  Again, spray the whole vehicle down and wipe steering wheels, dashboard, everywhere.
Classroom: Wipe down the desks after students go home.  One kindergarten teacher does this and her class has the lowest illness absenteeism in the school
---
Would you like to make your own hydrosols at home? It's easier than you think!
You can buy premium handcrafted copper still at Copperstills.com and make your own hydrosols!
---
Below are three books on Hydrosols
375 Essential Oils and Hydrosols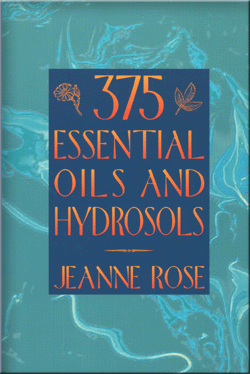 Where Can You Buy Quality Hydrosols?
There are a lot of products sold out there that call themselves floral water, but they are just essential oils mixed with water.  Before you make your purchase, ask the vendor to explain how the product is made.   The highest quality hydrosols come from the artisan distillers who steam the floral and plant material strictly to produce a hydrosol.
This woman-owned company has run a successful essential oil business for over 25 years. The owner, Marge Clark, buys only the highest quality hydrosols from organic distillers. Her stock is growing and if she doesn't carry a hydrosol you want, just ask and she will most likely be able to obtain it for you. Because Marge and I have known each other for over 20 years, she offers a special discount on hydrosols, essential oils, and other aromatherapy supplies.  If you're interested, just email me at liz@aromaticwisdom.com for details.
Okay, now it's your turn.
Leave a comment below and share with me how YOU use hydrosols!
Related Posts: