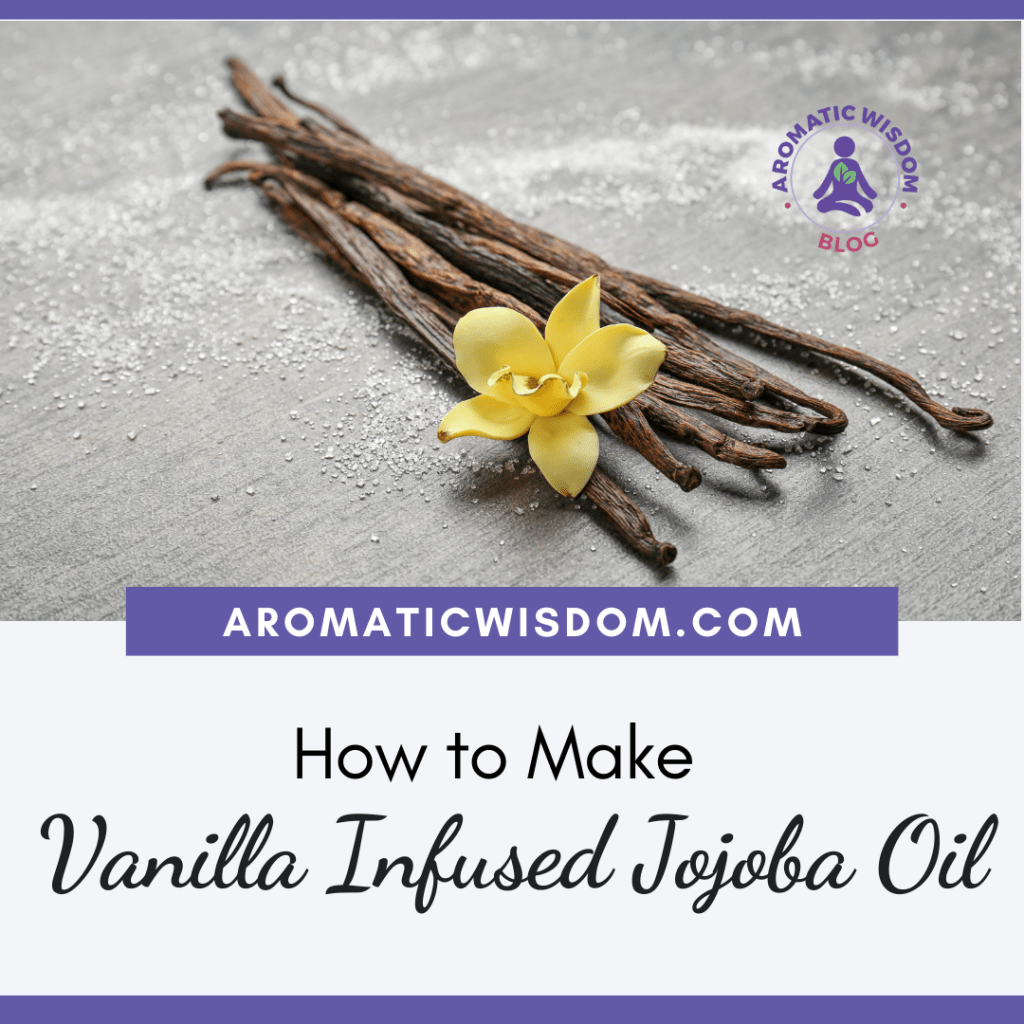 ---
Did you know that the yummy flavor of vanilla is derived from an orchid?  Yep.
Vanilla planifolia is a species of vanilla orchid that is native to Mexico
and whose beans produce a high content of vanillin.
It is, therefore, one of the primary sources for
commercial vanilla flavoring.
Imagine using a beautiful organic jojoba wax that has been infused with rich, warm, exquisitely aromatic vanilla beans. Oh, Mama.  It doesn't get any better than that.
The bad news is, Vanilla-Infused Jojoba is expensive.  The good news?  It's easy to make yourself!   (To learn more about the benefits of Jojoba, I cover all that in this blog post Carrier Spotlight: Jojoba Oil, Benefits and Uses 
Natures Gift Aromatherapy has a gorgeous Vanilla Infused Oil! Nature's Gift Founder Marge Clark writes:
"This oil is not an infusion of the oleoresin, but of the true natural organic Vanilla Beans, fresh and full of aroma.  We don't know when we will be able to replace this when it is gone.  Our source no longer has the beans.  I am told there is no more organic Vanilla being grown in Madagascar."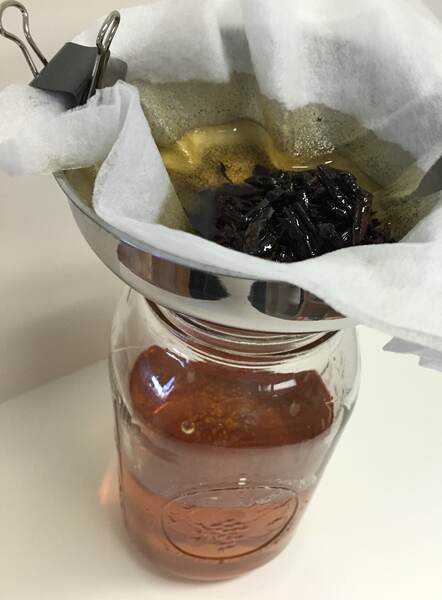 Here are 4 ways I like to enjoy Vanilla-infused Jojoba.
1. Skin Nourishment – Vanilla is a good source of B-vitamins like niacin, thiamin, Vitamin B6 and pantothenic acid which play an important role in the maintenance of healthy skin.  The antioxidant properties of vanilla protect your skin from damage caused by environmental pollutants and toxins. Here is a super easy, 2-ingredient sugar scrub for your face.
Ingredients:
1 oz Vanilla-Infused Jojoba
1 oz organic sugar
2 oz PET plastic jar
Directions:  Mix the sugar and oil together and store in jar. Once or twice a week, scoop out a small amount of the scrub and gently wash your face in circular motions. Rinse off with cool water.
2. Hot Oil Hair Treatment:   Warm 1 oz of vanilla-infused jojoba in a glass dish set in hot water, just long enough to warm the oil.  Rub the warmed oil into your hair from the roots to the ends, and massage your scalp in circular motions for 2 to 3 minutes. Wrap a warm towel around your head and leave on for 30 minutes.  Wash off with a mild shampoo.  Your hair will be softer, fuller and smell amazing!
3. Anti-Anxiety Massage:  Neurological studies have proved that vanilla extract can have a positive effect on those suffering from depression and anxiety disorders. Try a soothing massage with this exquisite carrier oil.
4.  Dreamsickle Lip Balm  (we make this one in the Aromatherapy Certification Program and it is always a hit with the students!)
Ingredients:
15 drops Sweet Orange essential oil
1 oz organic Beeswax pastilles
3 oz Vanilla-Infused Jojoba
Lip balm tubes (5 ml size)
Lip balm tray (optional but will make pouring easier)
Directions:
Melt the beeswax and 1 oz vanilla jojoba in a pyrex cup in a double boiler.
Once the beeswax is melted, remove from the stove and add the orange essential oil.
Stir and pour immediately into lip balm tubes. I suggest you purchase a lip balm tray which will hold the tubes steady while you pour.   This recipe fills approximately 24 of the 5 ml sized tubes.
Related Posts: