Podcast: Play in new window | Download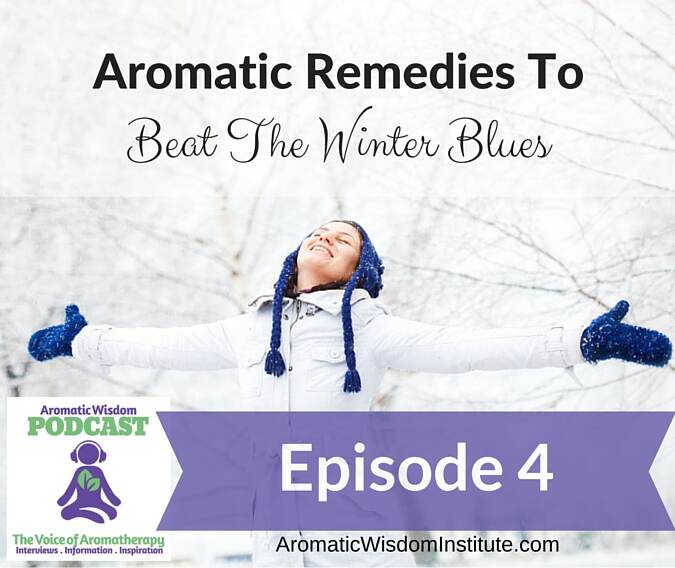 Welcome to the Aromatic Wisdom Podcast!
In today's podcast, Liz shares how using essential oils and other natural remedies can help lift the emotional darkness of winter.
Enjoy the podcast; I hope it inspires you to explore what's possible with essential oils and aromatherapy for your health and well-being!
5 Recommended Essential Oils for Winter Blues:
Lavender – Lavandula angustifolia or Lavandula latifolia
Clary Sage – Salvia sclarea
Geranium – Pelargonium x asperum or Pelargonium graveolens
Ylang Ylang – Cananga odorata forma genuina
Siberian Fir – Abies Siberica
Enjoy the podcast! It is my sincere hope that you will feel inspired to explore essential oils deeper after listening and learn what is possible for your health and well-being when you include aromatherapy into your life.
Show Notes (Links and resources mentioned in this podcast episode)
What aromatics do you use to lift your mood
and get you moving in winter?
Related Posts: