I was hooked on the social media site Pinterest, right out of the gate.  With thousands of images for creative nourishment in every area of life, it doesn't take long for it's intoxicating effect to take hold.  It is truly a wellspring of inspiration for life and business.  (Pssst…there is a Pinterest contest at the bottom of this blog post)
What is Pinterest?
In a nutshell, it's a pinboard-style photo sharing website that allows you to create image collections with themes like your hobbies, personal interests, things about your business, etc. You can browse other people's pinboards for inspiration and even 're-pin' their images to your own boards.  The big kids of social media – Facebook and Twitter – have dominated the social networking scene for a few years.  Now, this new kid on the block called Pinterest is slowly making its presence felt everywhere with its growing popularity.  Though it is primarily thought of as a platform for personal content, it is being used more and more for business promotion and brand awareness.
How does Pinterest work?
Pinterest is described as a "virtual pin board" that functions kind of like an online scrapbook.  This photo-sharing website allows users to create and share collections of images. These images can come from other sources or (and here's the cool fun part), they can be your own creations. The site makes an effort to bring users all across the globe together based on their interests.  You can pin all sorts of media to your pinboard, like videos, photographs, graphics and text.  You can keep updating your pin boards with the relevant links, images and text. You can also re-pin anything you like on your board by hovering over the image. The links attached will help you trace the origin of that image or material.
How to Get Started on Pinterest
You need to set up an account with the site.  It's completely free.  Without an account you can still browse the site, but you can't participate. To sign up, go to www.pinterest.com and select the button "Join Pinterest" at the top of the page.  You can register via Facebook, Twitter, or an e-mail address.  The registration process requires that you integrate the Pinterest account with your Facebook or Twitter account. Users who log in via Facebook should use the "Timeline" format.
The benefits of using Pinterest
First of all, it's crazy fun.  Most creative people are visual and get a lot of inspiration just from browsing.
From a business point of view, Pinterest is great for marketing.  Did you know that Pinterest can triple the number of visitors to your website?  This increase is greater than that recorded by any other social networking site.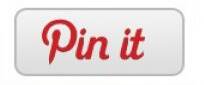 If you add a "Pin-It" button to your site, you will allow users to pin directly from your website to to their boards.  Look at the image below and you'll see that 112 people pinned my blog post about essential oil shelf life to their Pinterest boards!  That's powerful marketing!

****************************************
Here's a fun promotion I am running on Pinterest.
Come join the fun!
CLICK HERE TO GO TO THE CONTEST
 If you haven't signed up, what are you waiting for?
I'd love to follow you!
Here is the link to my account:   www.pinterest.com/lizfulcher
Related Posts: