Thank you for Subscribing!
Welcome!
I am so happy to welcome you into the Aromatic Wisdom Community!   
As a token of my appreciation, you will receive my free report called Personal to Professional: The 5 Paths for Greater Health, Wellness and Income.  This guide will give you some insight into the different ways you might practice aromatherapy after you've had some training.
You can download it by clicking 5 Paths_Personal to Professional_2014
---
Got 2 more seconds to spare?
Can you pop over to the Aromatic Wisdom Institute Facebook page and hit the "like" button?   This will help the school grow so I can better serve you.  
Thank you!  
In Aromatic Wisdom, Creativity and Appreciation,
Liz Fulcher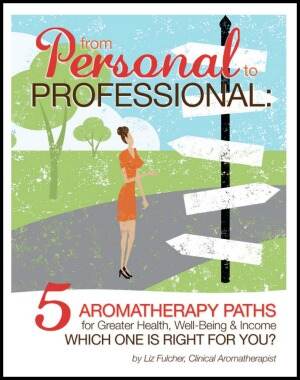 Aromatic Wisdom Newsletter
Subscribe to get our latest content by email.