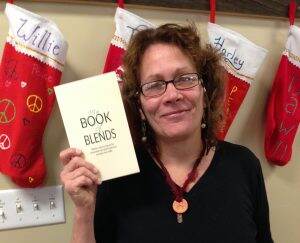 I published My Book of Blends in the Fall of 2015 after trying to find something similar online. When I came up empty-handed, I decided to create one, and it was born just before Christmas last year.
Last month I took a stack of blending journals with me to the NAHA Conference in Salt Lake City, Utah where I proceeded to sell every book in two days. What I heard over and over were comments like, "This is such a great book! I didn't know such a tool existed. I can really use this."
I thought it was time to let you know just what the Book of Blends contains.  And with the holiday approaching, you may want to consider this fun tool as a gift or buy one for yourself.
What is My Book of Blends?
Quite simply, it is your very own, personal blending journal (I didn't even put my name on the cover) with over 150 pages of fill-in-the-blanks where you can name your blends, rate them, list the number of drops and amount of carrier used in each recipe.  You can even rate the blend so when you return to it later you'll remember whether or not it was a success. This book is the perfect place to keep them safe in one book.
Testimonials
Tyler Yearick of The Herbal Guy, was one of the first people to purchase the book last Christmas. He had this to say about the journal, "I absolutely love Liz's My Book of Blends!  It's such a convenient way to write down and keep my recipes so I don't lose them.  I love this book!"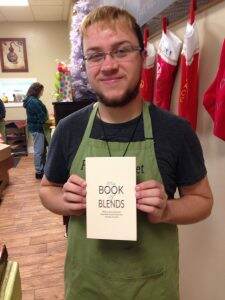 Customer Reviews on Amazon
This is a fabulous way to record favorite essential oil blend recipes–both those you create & those created by others. The perfect gift for those who like to play & create with their oils & for those who blend professionally! I love knowing that I now have one designated space to record my creations–a space I can return to often. A brilliant idea!
This book is just what I was after. I can easily record all my blends for my different products and have them in one place. I can also easily make notes and indicate what my blends are for. The absolute added bonus is the information in the front of the book with blending guidelines and dosage percentages.
What an incredible book! I make many products and the blends are always written down, but to have them all in one place is perfect. Love the "feel" of the cover.
A View Inside the Book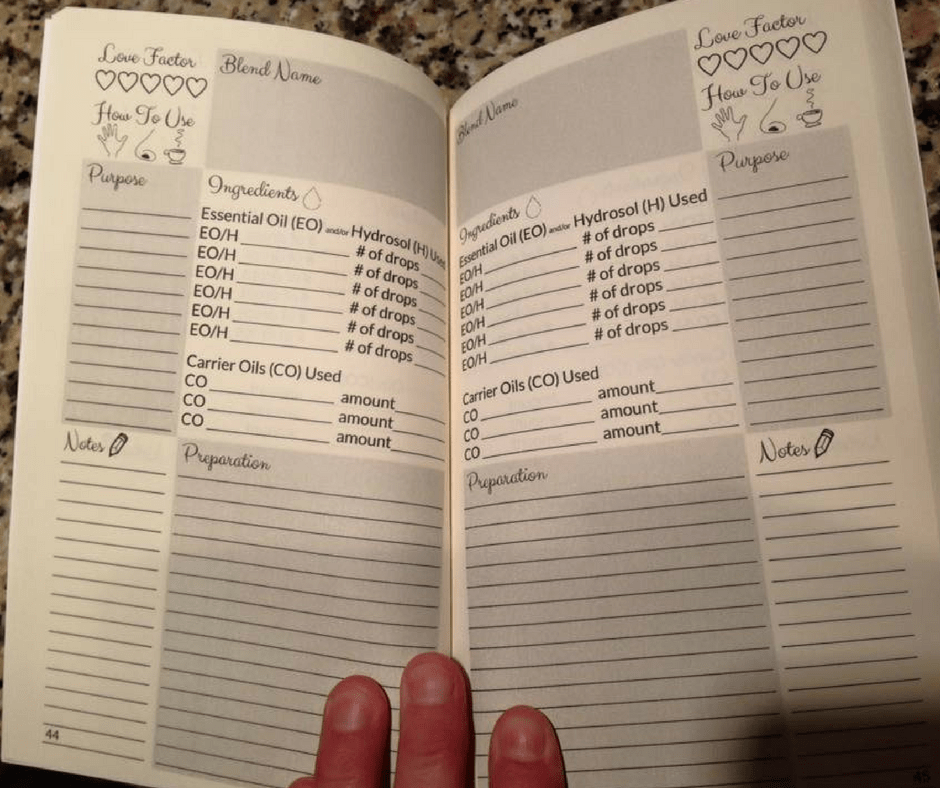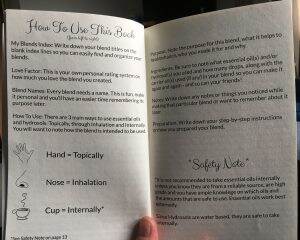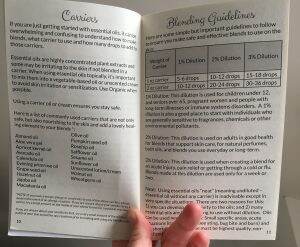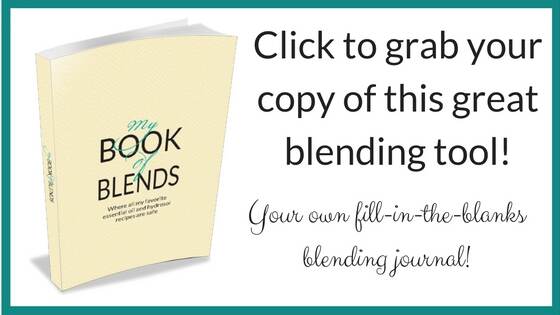 Related Posts: