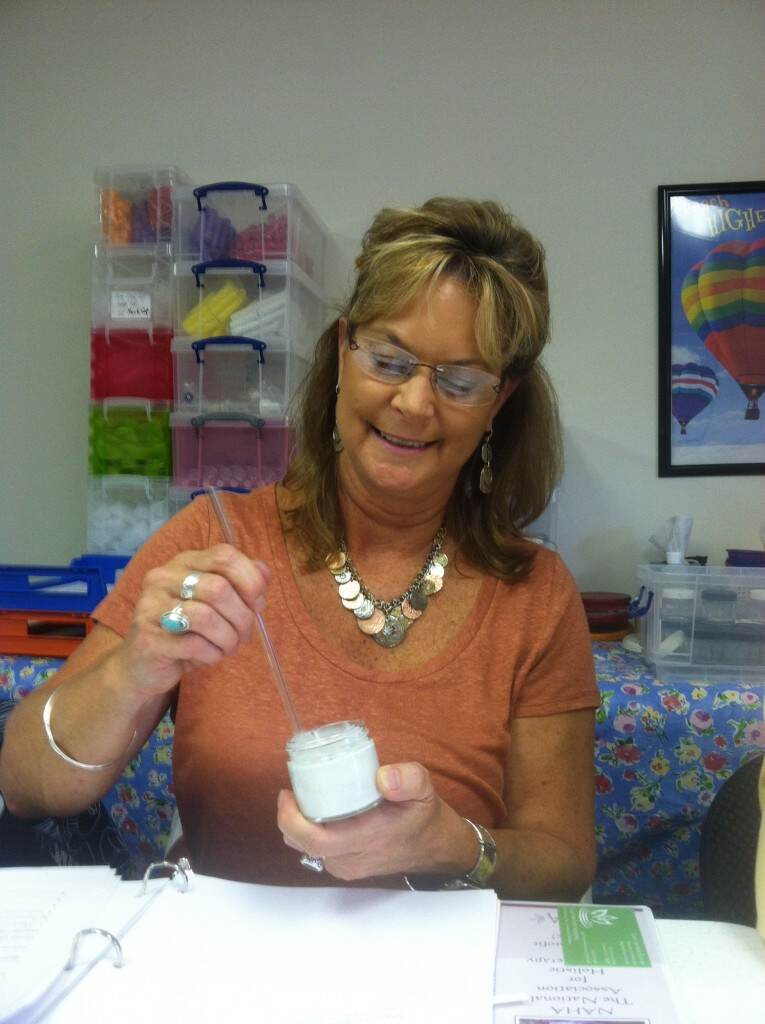 This is a great introductory class into the exciting world of essential oils!
Discover how essential oils are used to maintain health, treat acute and chronic pain and reduce stress.
---
Dates:        Sat & Sun, February 20-21, 2016
Length:      2 Days
Time:          9:30 a.m. – 5:30 p.m.
Location:   Aromatic Wisdom Institute, Selinsgrove, PA  17870
Instructor:  Liz Fulcher
Cost:  $325 (includes all blending supplies and student manual)
---
What Will You Learn?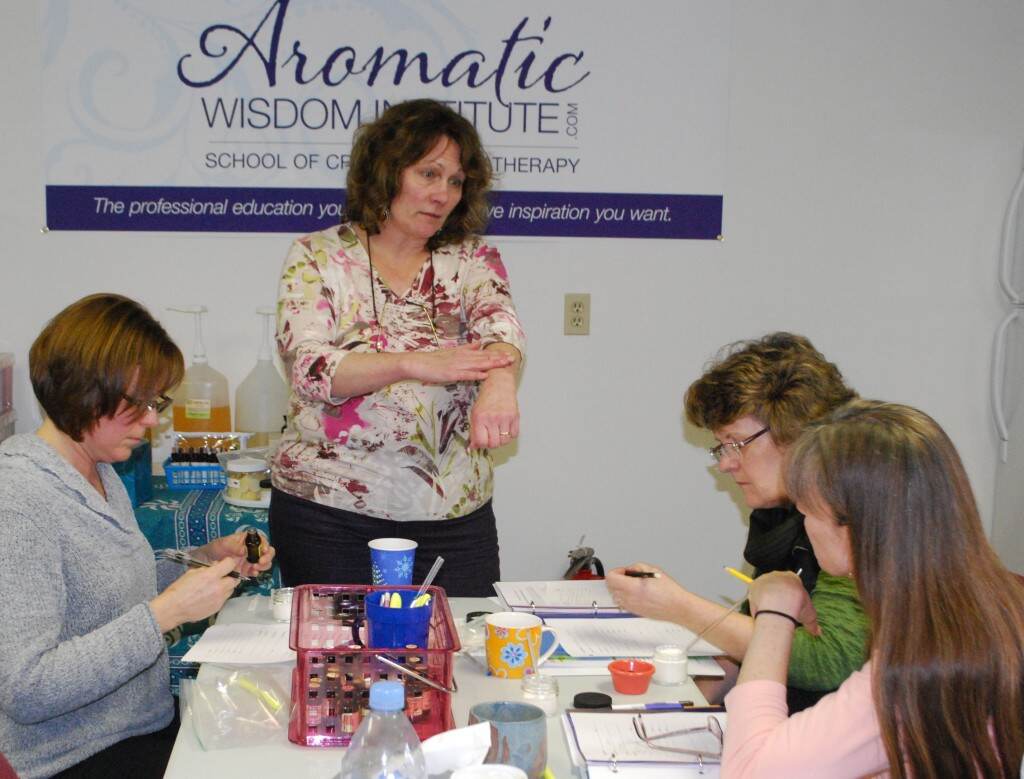 This class is designed for beginners and anyone who wishes to deepen their understanding of what aromatherapy really is and how to use essential oils.
What is True Aromatherapy

What are Essential Oils

Proper Methods of Application

Therapeutic Properties of 21 Essential Oils

Essential Oils Safety

Carrier Used in Blending

Blending Techniques

Formulation Dilutions

How to Conduct a Basic Consultation
What Will You Make?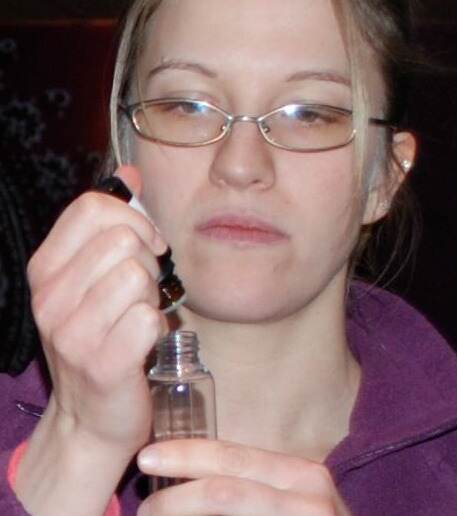 Room spray

Aromatic cream

Sinus inhaler

Bath salts

Massage oil

and more.
In this exciting two-day class, you will discover the therapeutic use of essential oils and how they can help you maintain health, treat acute and chronic pain and reduce stress. You will learn how to safely and effectively use 21 essential oils. This class will pay for itself with less doctor visits and prescription refills!
In two full, fun days you will create blends like aromatic creams, room sprays, sinus inhalers, bath scrub, diffuser blends, massage oils and bath salts. This class is dense with information, but also fun and relaxing as you delve into learning the many therapeutic benefits of essential oils!
You will receive a manual you can use as a reference with the information you need to begin practicing the basics of aromatherapy. You will learn how to make therapeutic products, how to make effective blends and recognize and purchase high quality essential oils. You'll even learn to do a client consultation!
If you are a beginner, this is a great place to start your essential oil education and discover if you would like to further your study and become a Certified Aromatherapist.  Information will be provided for certification programs and professional organization. 
Dates:        Sat & Sun, February 20-21, 2016
Length:      2 Days
Time:          9:30 a.m. – 5:30 p.m.
Location:   Aromatic Wisdom Institute, Selinsgrove, PA  17870
Instructor:  Liz Fulcher
Cost:  $325 (includes all blending supplies and student manual)