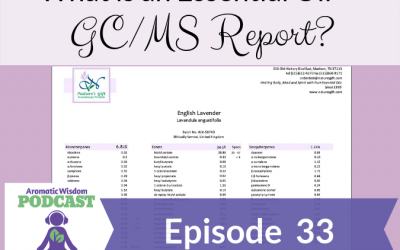 Welcome to the Aromatic Wisdom Podcast! ABOUT THIS EPISODE In today's episode, you'll learn what an essential oil GC/MS report is and the importance of having one for each essential oil that you're working with; especially if you're doing therapeutic or medicinal...
read more
Questions? Contact Us Today!
If you have questions about our courses, or aromatherapy practitioner training, or have ideas for new training, please let us know!
Contact