What's in the Mix? Blending Ideas and Prompts is a weekly exercise designed to spark your imagination and get your creative juices flowing. Each week you'll find a question, a suggestion or a prompt that will help you identify where you're stuck, where you are flowing and where you need more education. Mostly, prompts are just fun!
About This Week's Prompt: After a week in beautiful Spokane, Washington, I returned home to Pennsylvania yesterday to see the leaves on the trees starting to turn colors and the air is definitely cooler. Soon I'll be bringing out the warm socks and extra blankets for those "Netflix and chill" nights!  I'll also be starting to diffuse some different blends to keep our respiratory systems healthy and for the lovely scents, of course.
What blends to do you like to use or will you create as the seasons change from warm to cold? (Lucky you in the southern hemisphere, bet you can't wait to warm up!)
Some safety notes about blending for kids, pets, and the elderly.
During diffusion, only a small quantity of oil actually reaches the body, therefore it is relatively safe for everyone – even children. Just watch your choice of oils around children and the elderly as they are more vulnerable to the effects of essential oils. You can diffuse citrus oils safely around practically anyone. Also be careful NOT to put oils in your pets water (hydrosols are much better for this).
When in doubt, find some reputable books about aromatherapy or send me an email at liz@aromaticwisdom.com.
You can also listen to my episode about Safe Aromatherapy for Children or my blog posts with some safety guidelines for essential oils and 8 different ways to diffuse essential oils.
Be especially mindful when diffusing essential oils in public spaces like an office or waiting room since you are subjecting everyone else to aromas they may not want or appreciate.
Share your stories in the Comments section below. Let's teach and inspire each other! By sharing our stories, we might give someone a great idea for how to use a blend, and someone might give YOU a great idea. Who knows, maybe you'll become inspired to create a new product or an entire product line from something that is sparked by this exercise.
---
Want more What's In The Mix? Check out the Archives
---
Do you have a place to keep all your blend recipes?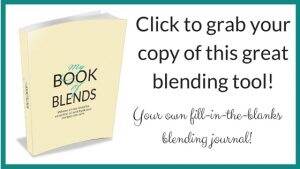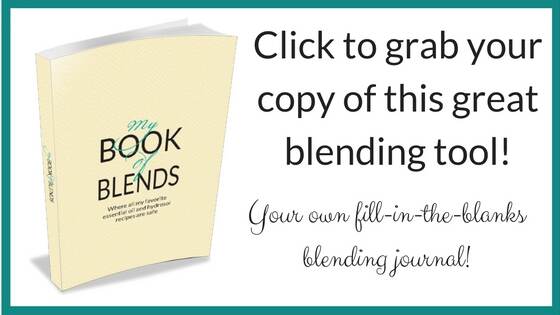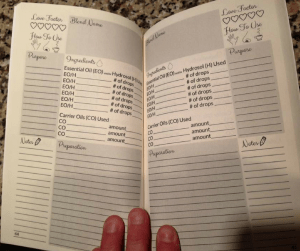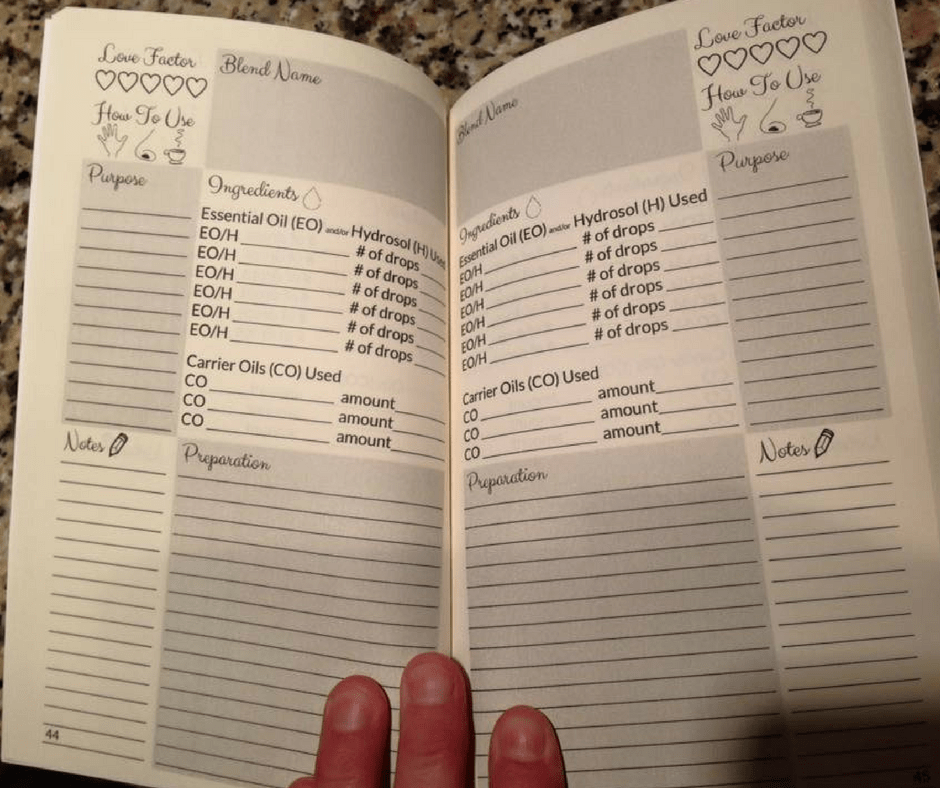 Related Posts: