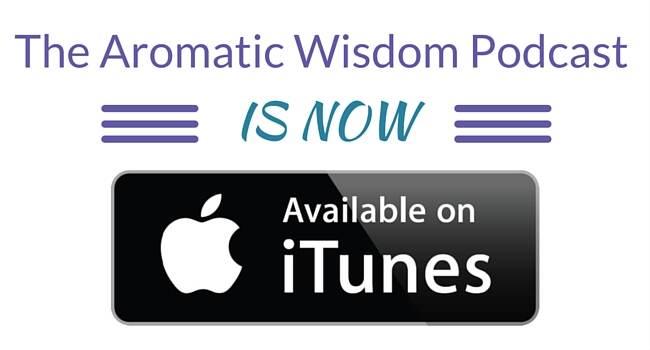 WooHoo!!  After months of hard work and people begging for it, The Aromatic Wisdom Podcast is LIVE in iTunes.  I've created a detailed tutorial below for how to subscribe and review the podcast on your computer or on your iPhone/iPad.
I truly, deeply appreciate your support.
How to Review a Podcast in iTunes on Your Computer
NOTE: If you are reviewing on an iPhone, iPad, or iPod see the instructions below.

Step 1: Open my podcast within iTunes
Click this link: AromaticWisdomInstitute.com/itunes (then click "view in iTunes" to open iTunes on your computer)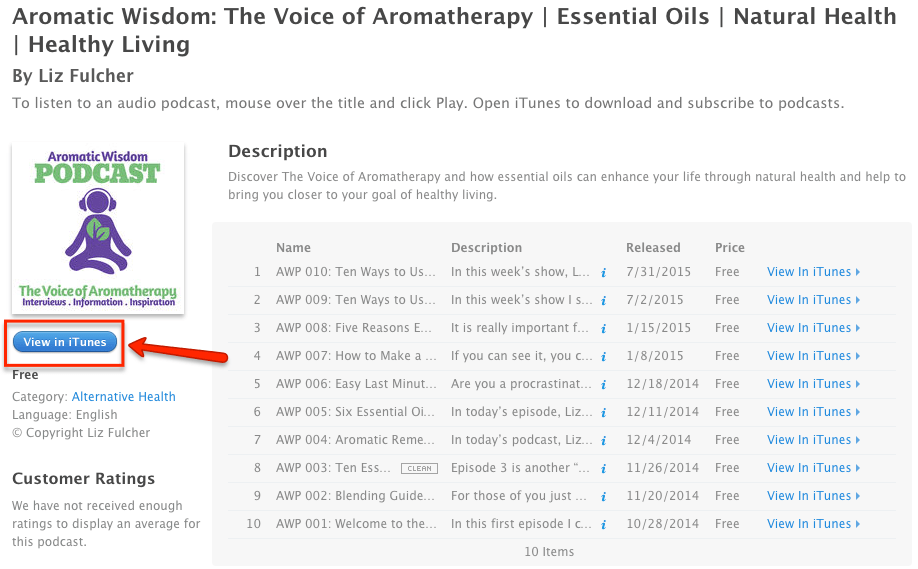 Once, you are in iTunes, you will see this page: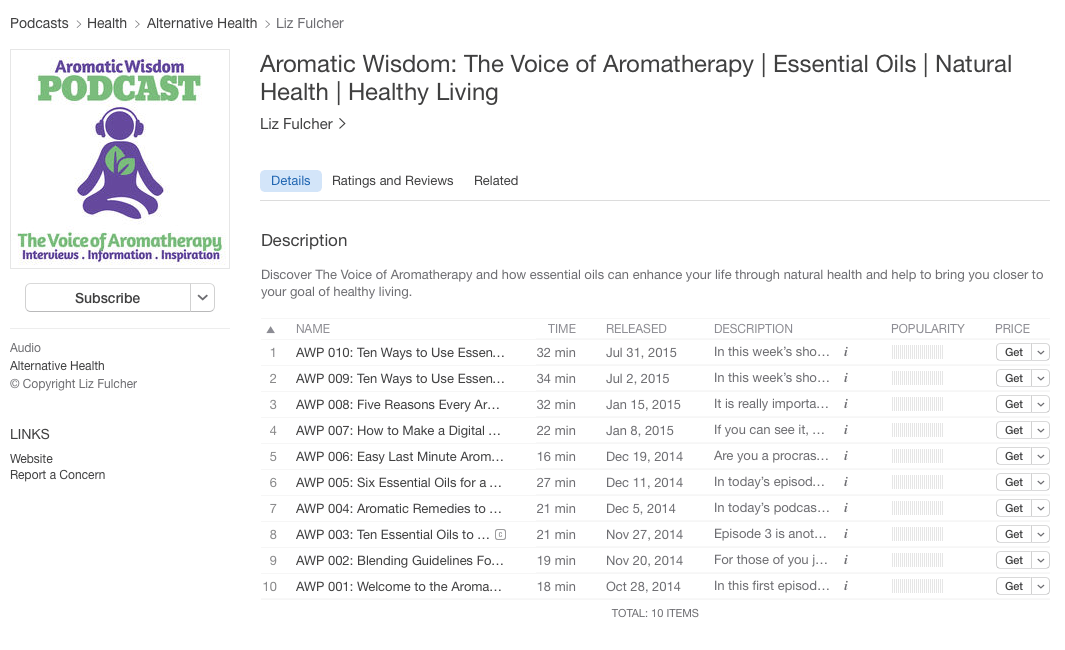 If you need to download iTunes to your computer, you can do so here:  https://www.apple.com/itunes/download/
Step 2: Click the subscribe button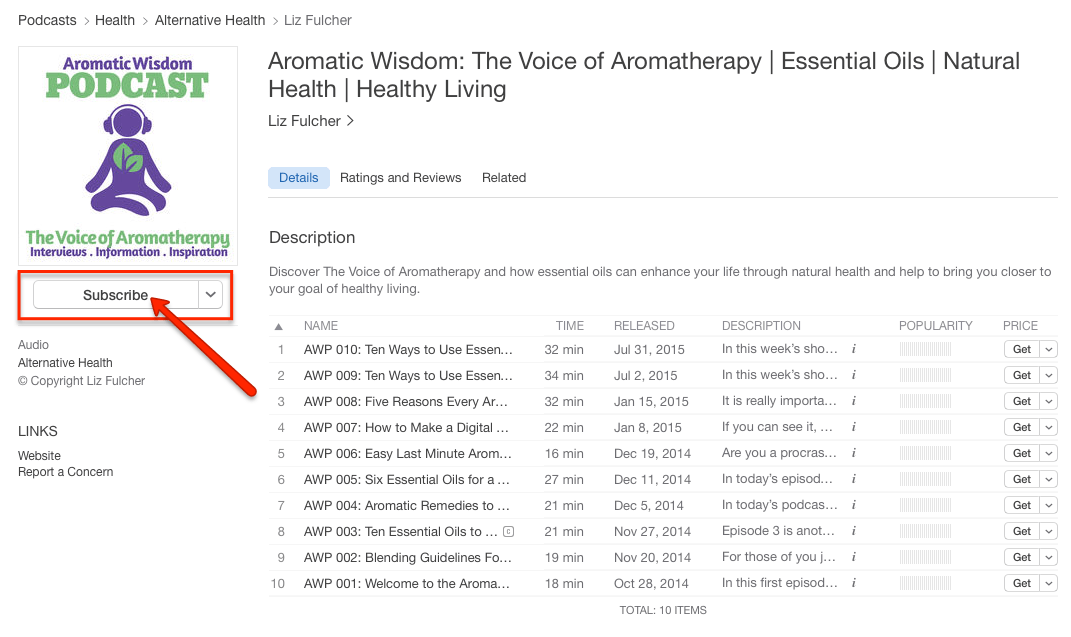 Step 3: Click the Ratings and Review tab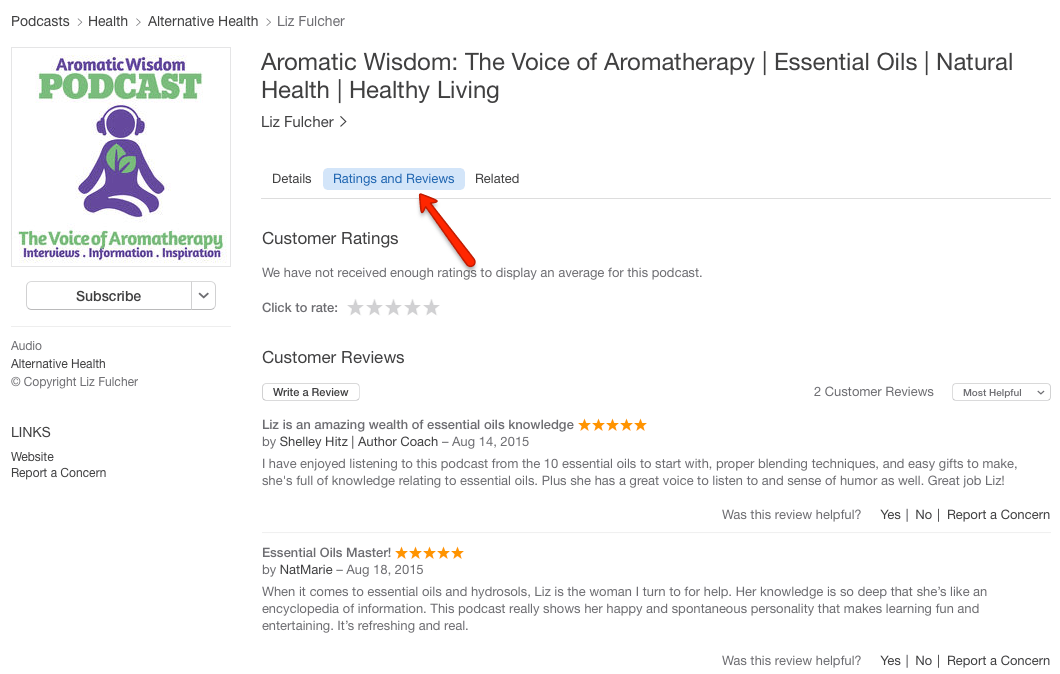 Step 4: Rate the podcast by selecting the number of stars
(we appreciate all your 5-star reviews)

Step 5: Click "Write a Review" Button
Step 6:  Write a brief (1 to 3 sentences), honest review and submit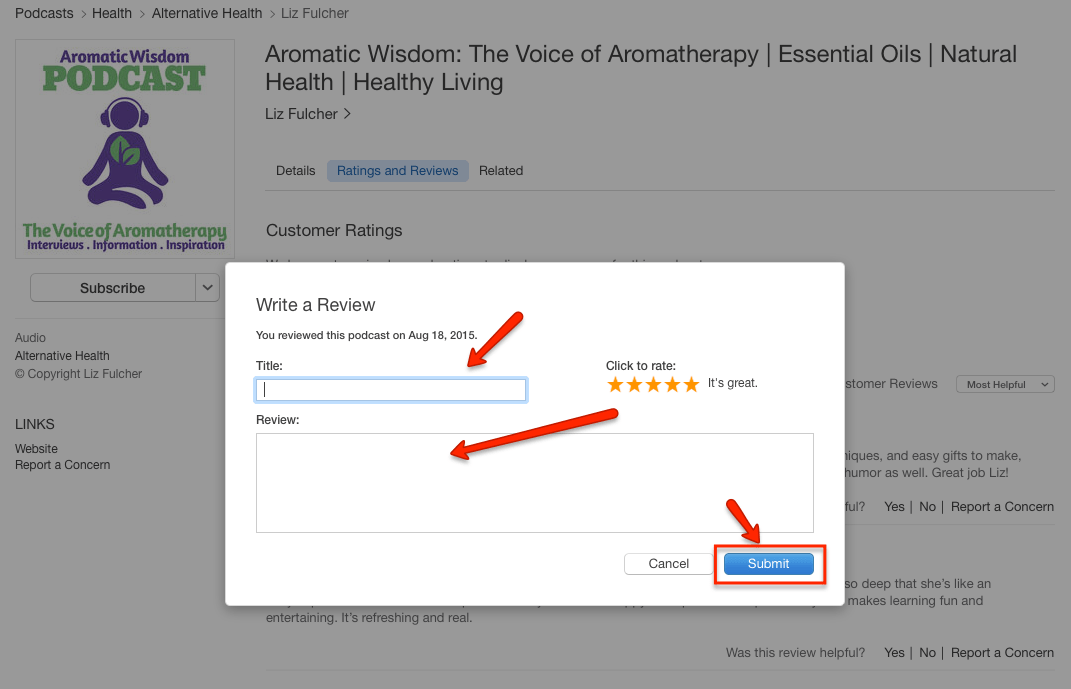 How to Subscribe and Review a Podcast in iTunes on Your iPhone, iPad, or iPod
The following instructions are shown on the iPad. The iTunes IOS app works the same way for all 3 devices. Only the size and placement may change.
Step 1: Launch Apple's Podcast app (download the app, if needed).
Step 2: Search for "Aromatic Wisdom"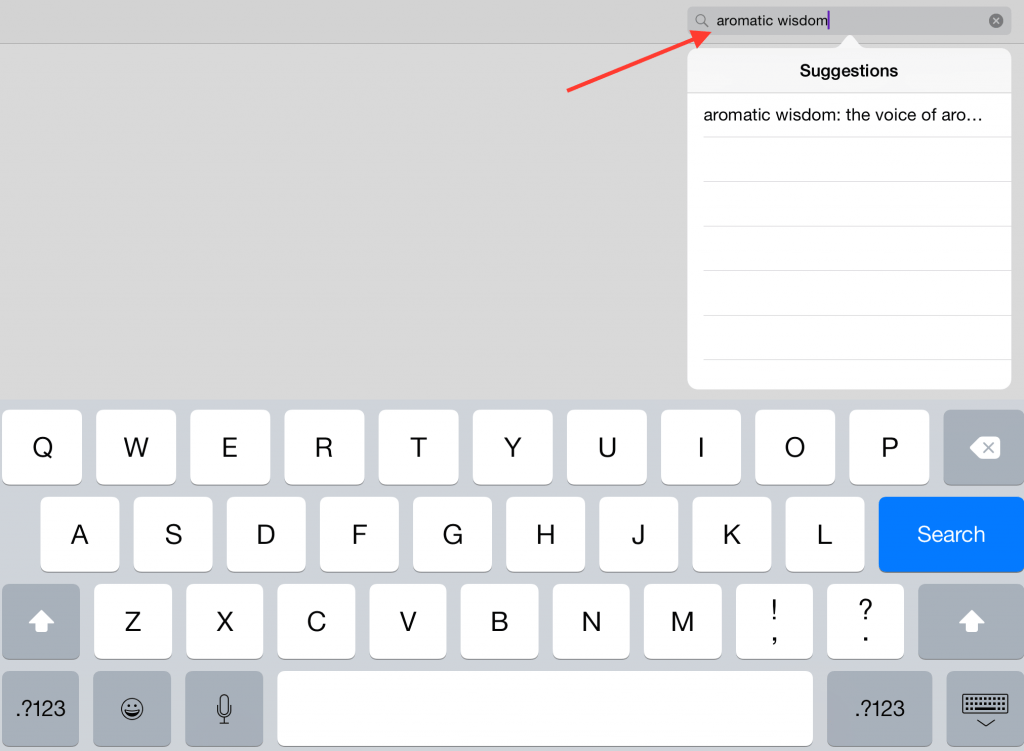 Step 3: Tap the album art for the podcast.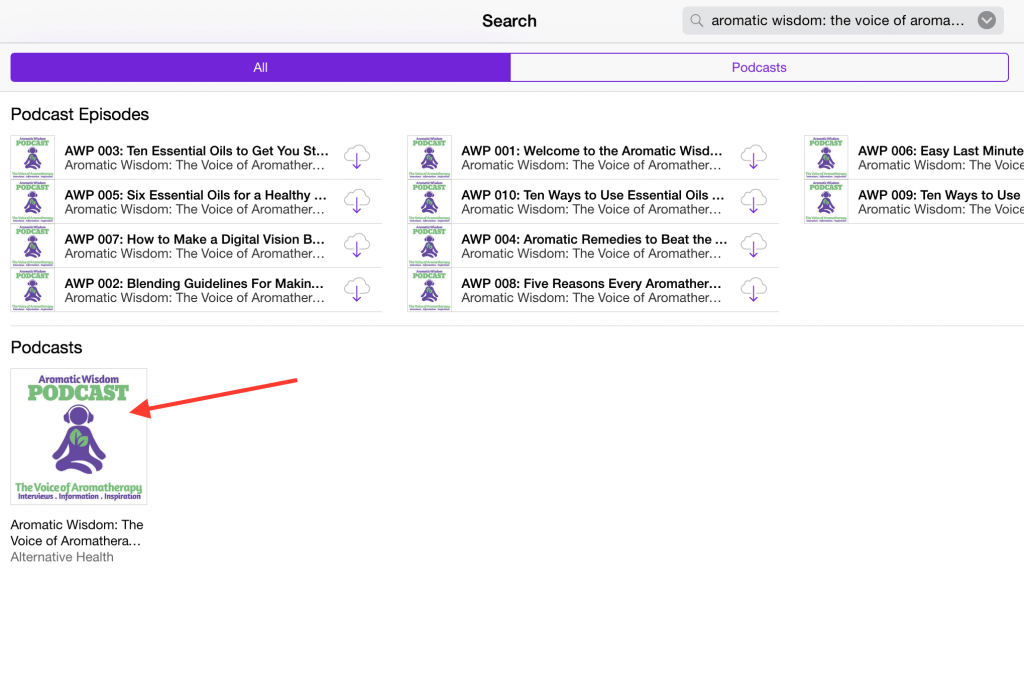 Step 4: Tap the Subscribe Button.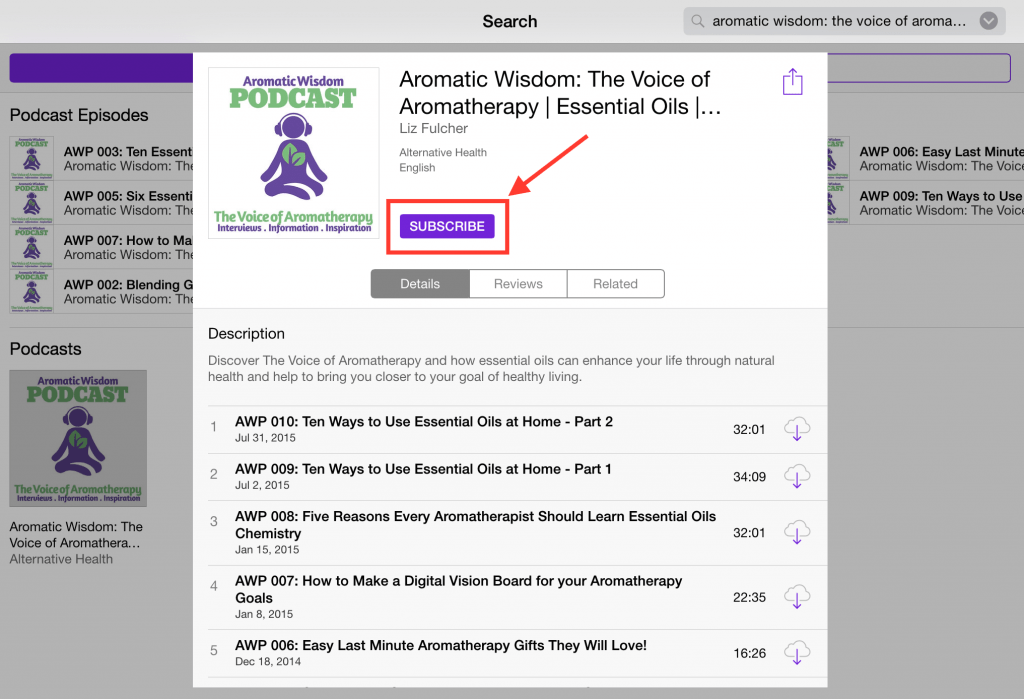 Step 5: Tap on the Reviews tab.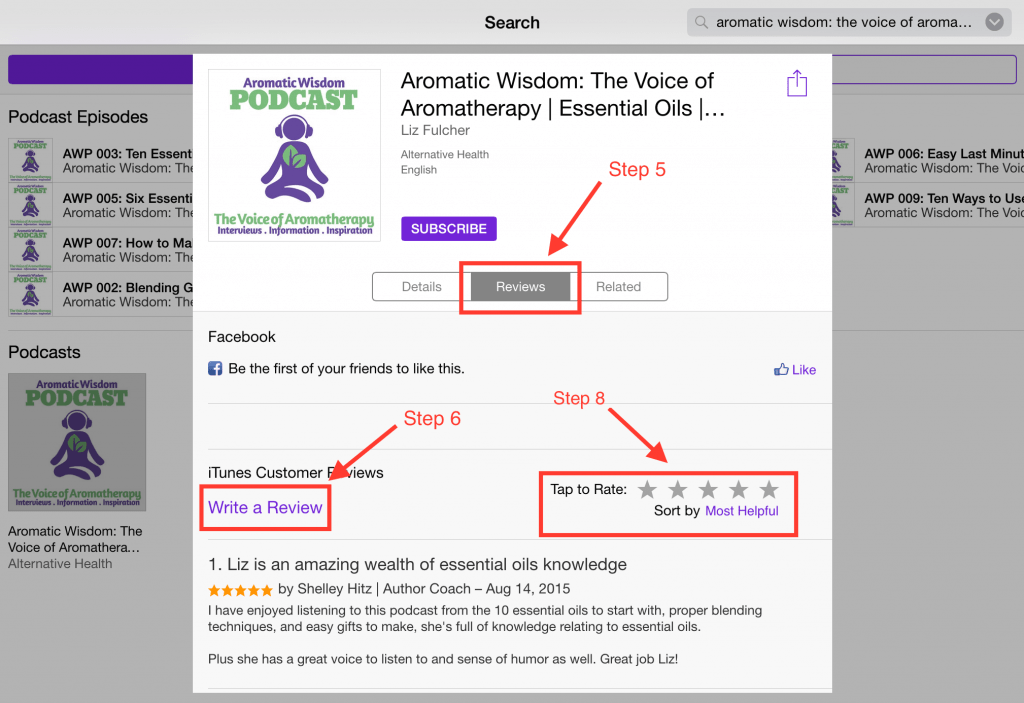 Step 6: Tap on the Write a Review at the bottom.
(See image above)
Step 7: Enter your iTunes password to login.
Step 8: Tap the Stars to leave a rating.
(See image above) NOTE: This step can be done here or in the next area shown in step 9.
Step 9: Enter title text and content to leave a review.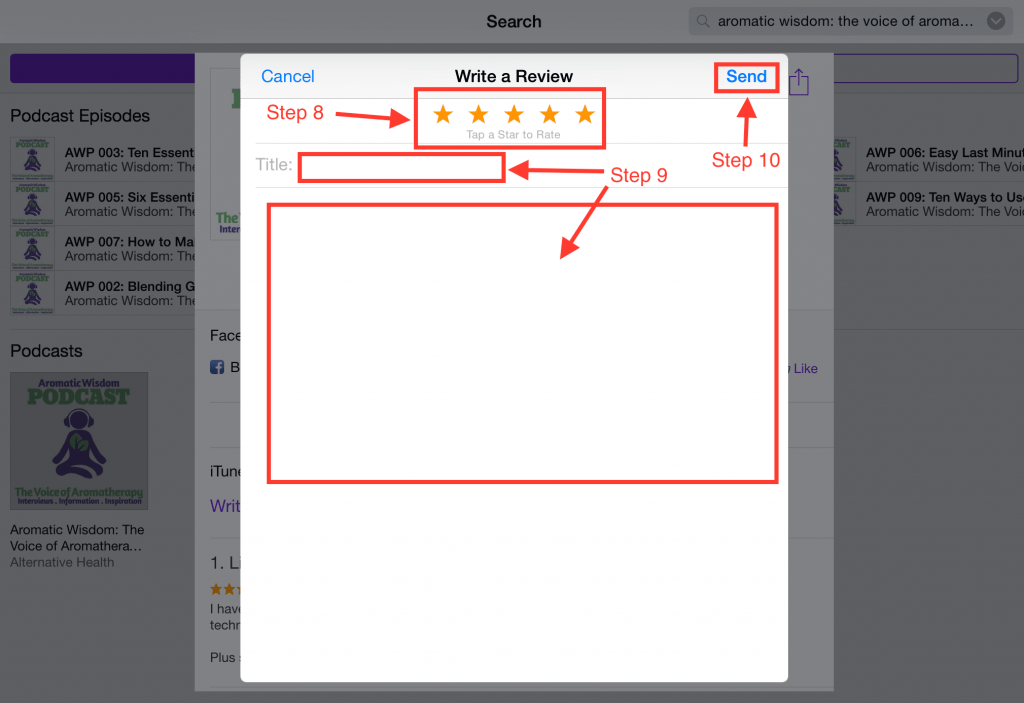 Step 10: Tap Send.
(See image above)
Thank You!
Thank you so much! I am very grateful for your help and your reviews will help me reach more healers through the podcast.
Related Posts: