Kathleen Gaines Davis is a talented aromatherapist whom I've had the good fortune to have in my classroom not once, but twice.  I first met Kathleen in June when she attended the Energetics of Essential Oils class, then again in the Therapeutic Uses of Essential Oils.
Kathleen did something in class that I'd never had a student do before.  Whenever she made a blend for herself or a classmate, she would write a supporting affirmation to accompany the formula.  As anyone who reads my weekly newsletter A Dose of Aromatic Wisdom knows, I adore affirmations to go with blends.   Kathleen's affirmations are so lovely that I've invited her to submit several to the newsletter.  In today's issue, her affirmation is designed to support anyone who is moving through life transitions.  If you'd like to read it, just subscribe to the free newsletter here.
The Girl Behind the Counter
In July, 2013, Kathleen began to channel her vibrant energy, exuberance for essential oils and gift for writing into a blog called The Girl Behind the Counter.  If her first articles are an indication of posts to come, I'm adding this blog to my list of regular reads!  I invite you to do the same.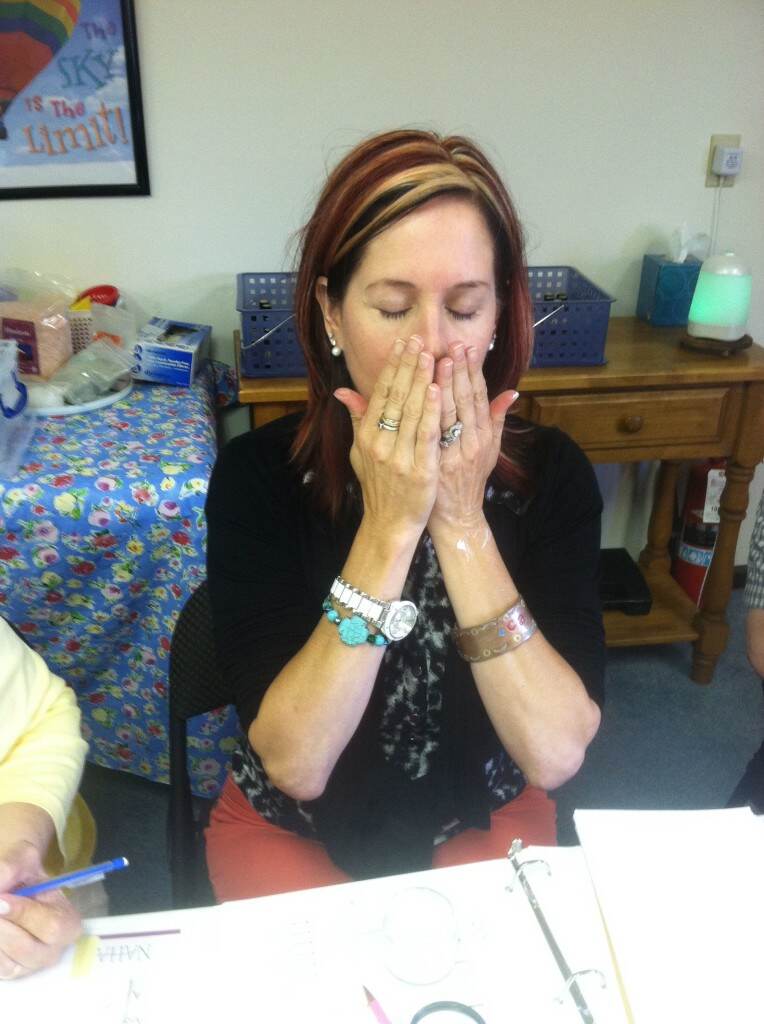 Kathleen breathing in an aromatic cream blend
she created in the Therapeutic Uses of Essential Oils class last month.
Related Posts: