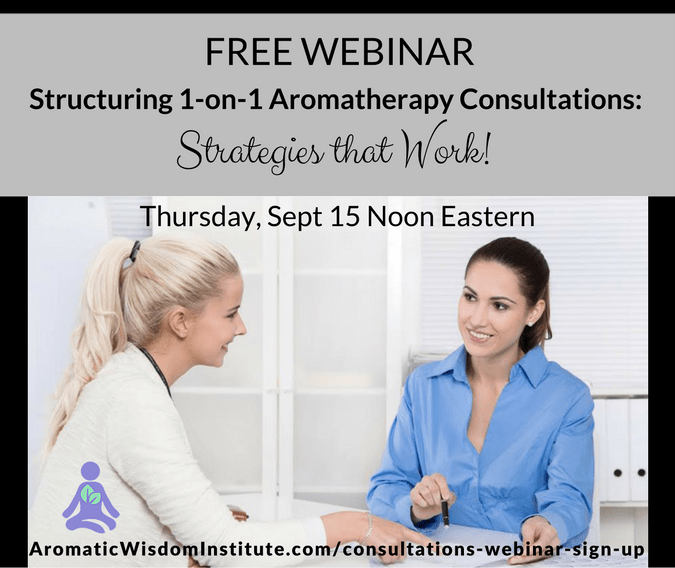 Please join me and my dear friend and Holistic Life Coach, Annie Mascelli of Your Spirited Life for an exciting free webinar on the best strategies for structuring your own one-on-one aromatherapy consultations.
And, It's happening THIS WEEK!!
Join us on  Thursday, September 15, 2016 at 12 noon, Eastern Time, USA
Click here to reserve your place on the webinar
You will learn specific strategies for creating your own consultations that I, personally, have had great success with when working with my aromatherapy clients.
This unique method of structuring client consultations is taught by Annie Mascelli in her Holistic Life Coaching Certification, and it's what I learned in 2006 when I took her program. It taught me how to sit with my clients and ask powerful questions that got to the heart of my client's issue which, in turn, enabled me to formulate the best blend for their needs.
The information on this webinar will be useful for anyone who conducts one-on-one consultations. So whether you are a Clinical Aromatherapist, Essential Oil Consultant, Massage Therapist, Nutritionist, Energy Worker or any other holistic practitioner who consults with clients, this webinar is for you!
We will cover:
¥ How to structure a 1-on-1 consultation session
¥ How to get to the core of your client's issues
¥ The strategies that will make your session powerful and effective
¥ The 3 most important things a client needs to get results
¥ How you can get these specific tools and skills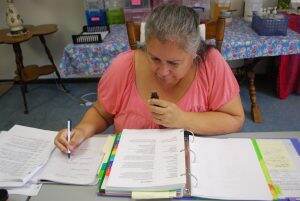 The forumulas you design for your clients will be more effective when you've done a thorough and skilled one-on-one consultation before you begin to blend.
If you can't make the live webinar, there will be a replay, but you need to register so we can let you know when it it ready.
The webinar will last about 1 hour, then we will hold a live Q&A session for as long as you have questions.
Why not share this post with a friend and you can learn together?!   If you listen from home, get cozy with your diffuser misting out some bergamot and lemon essential oils, sip a cup of herbal tea all while learning how to conduct a professional client consultation.
Can't wait to see you there!
PS. If you missed the podcast where Annie and I talk about creating powerful client conversations, you can listen to that here: AromaticWisdomInstitute.com/026
Related Posts: