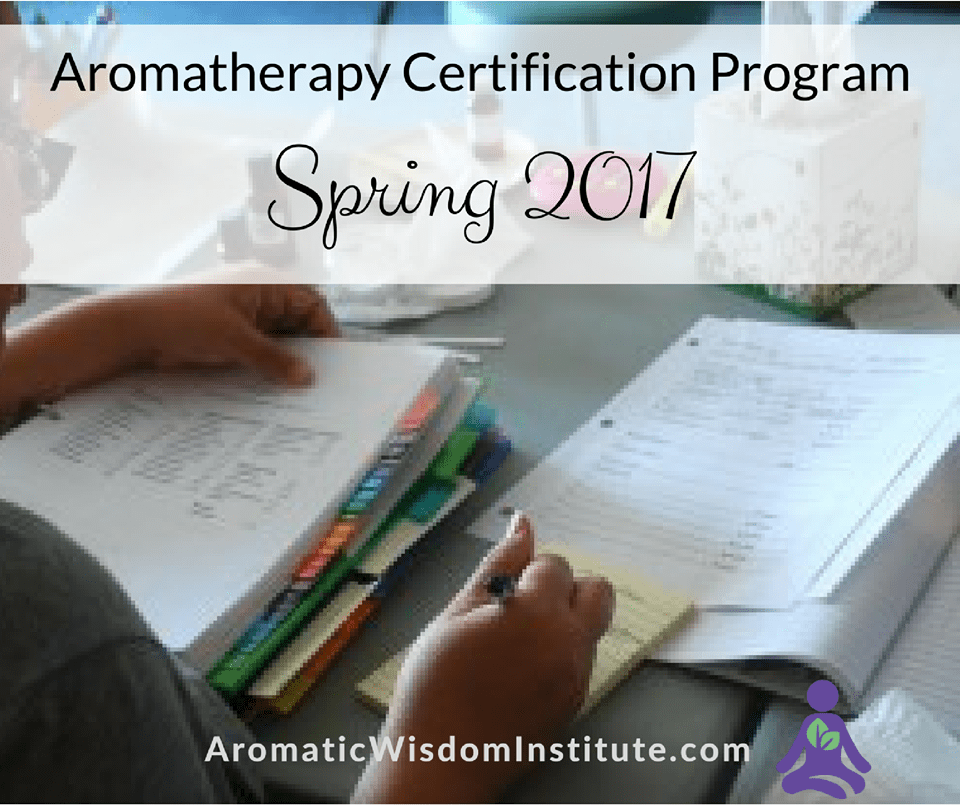 Is 2017 the year you will start a new career or
enhance your existing practice with Aromatherapy?
The Aromatic Wisdom Institute ACP (Aromatherapy Certification Program) is a perfect addition to many health and wellness practices such as massage therapists, nurses, holistic and allopathic health practitioners. It's also perfect for anyone who is just beginning their aromatherapy journey or those who simply love to learn!
The ACP allows students to become professionally qualified in the therapeutic uses of essential oils through an inspiring and intensive 14-day training. Students learn to confidently work with over 60 organic essential oils, plus hydrosols and a variety of carriers.
This program is an intensive learning experience, but very fun!
I've been teaching aromatherapy trainings since 1997, and I've been teaching this particular course, which is evidence-based and grounded in science, since 2010.
The National Association For Holistic Aromatherapy (NAHA) has national educational standards for Aromatherapists, and this organizations has approved the program to provide Aromatherapy Certification Training.
Visit this page to learn more and register for the Aromatic Wisdom Institute Aromatherapy Certification Program this year!  We have a tuition payment plan to help make it affordable for you!
Dates for the Spring 2017 Aromatherapy Certification Program:
Week #1  March 8-12
Week #2  April 5-9
Week #3  May 3-6
Dates for the Fall 2017 Aromatherapy Certification Program:
Week #1  September 20-24
Week #2  October 18-22
Week #3  November 15-18
I can't wait to meet you, teach you and help guide you to the
next level of your aromatic journey!
Love, Liz
Related Posts: