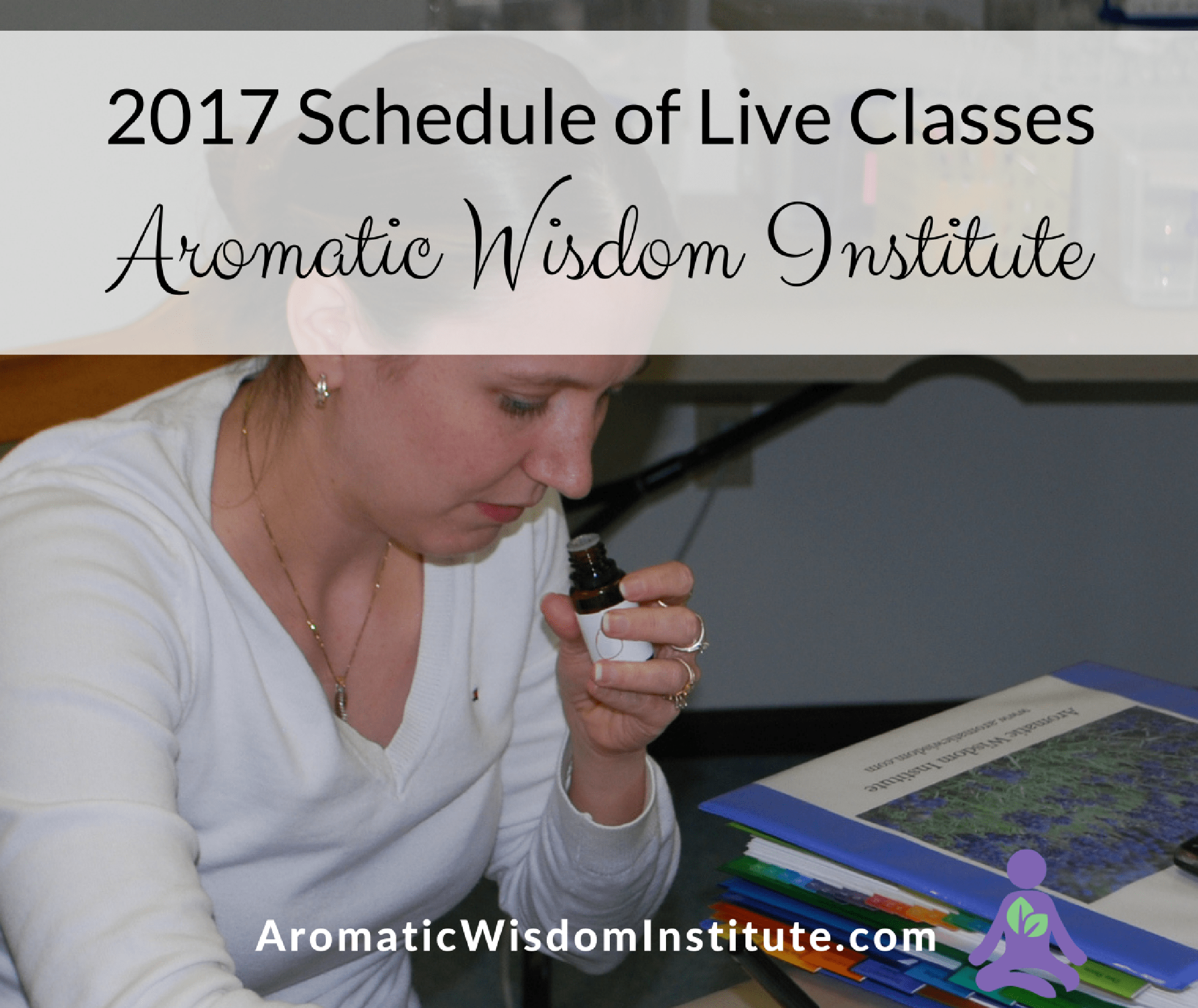 Below you'll find the 2017 schedule for my live classes. You can register for any of my classes in 2017, even the fall programs!
Just choose what you want to learn, register and get ready for an exciting and educational get-your-hands-dirty-while-you-blend-blend-blend, live class experience with me.  Anyone who has ever taken a live class with me knows I always over-deliver!
I don't offer as many live classes as I used to because I'm up to my elbows in creating two online programs that i MUST launch this year! (Why must? Because… It. Is. TIME.)  Plus, I'm making a big-ish change to my podcast.  I'll share that this Thursday in an email *wink*.
I can't wait to help you move forward to the next level of your aromatherapy journey!
 
PS.  Want to get on the mailing list for more updates?
Just click on the image below (will take you to the website)
Fill in your first name and email in the purple box.

Related Posts: