Podcast: Play in new window | Download
The link for this episode is not longer available.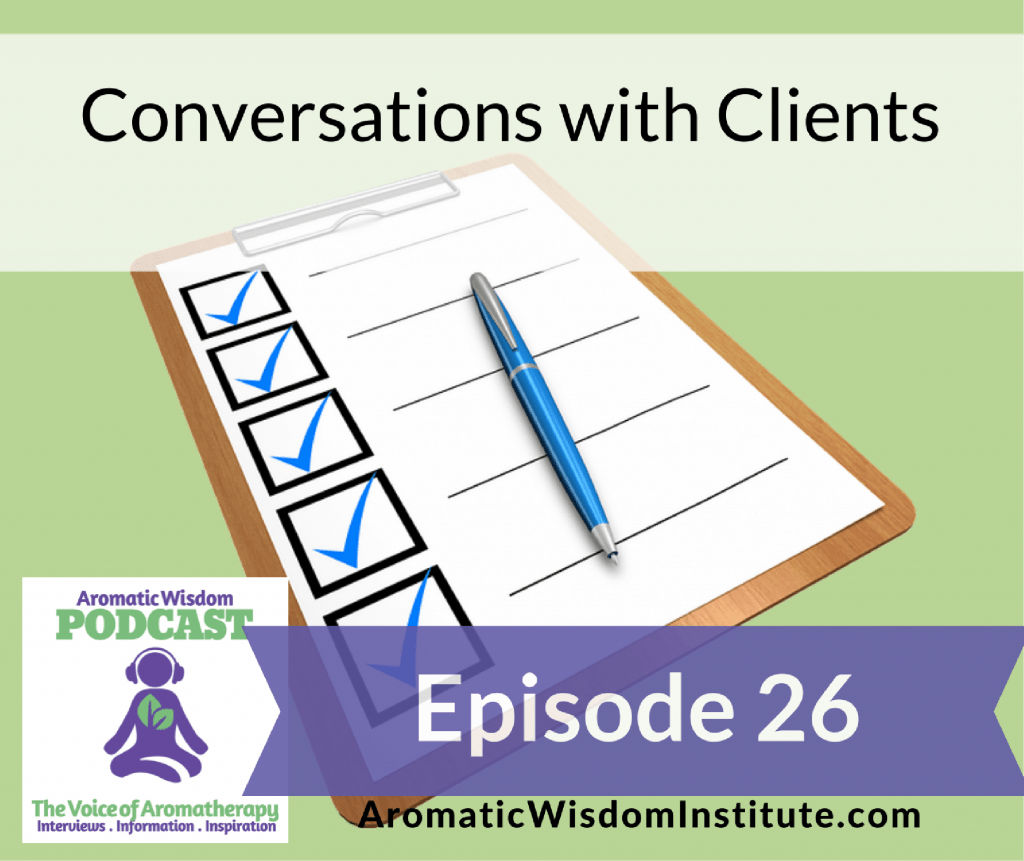 Whether you're an Aromatherapist or work one-on-one with clients in any field, this podcast will give you some ideas for what's needed for client conversations to be powerful and effective.
Enjoy the podcast! It is my sincere hope that you will feel inspired to explore essential oils deeper after listening and learn what is possible for your health and well-being when you include aromatherapy into your life.
Related Posts: