Why Subscribe to Liz Fulcher's Unique Newsletter,
A Dose of Aromatic Wisdom?
Here are 11 Reasons!
1.  It's FREE

Every Monday you will receive the following:

2. A Note from Liz – a weekly personal message from me

3. Upcoming Classes – dates and information about classes in the near future

4. From the Blog – link to my latest or relevant blog posts

5. Fragrant Affirmation – with essential oils to support the affirmation

6. Aromatic Explorations – Ideas and Challenges for your Aromatic Growth


7. Recipes and Blends – Just like it sounds!


8. Business Boosters – Tips to help you grow a successful aromatherapy business


9. Chemistry Corner – a tidbit of chemistry to help you understand this important aspect of aromtherapy

10. Product discounts  – on essential oils and other products - just for my subscribers!

11. BONUS – I'll send you my free report:
Five Aromatherapy Success Paths:  From Personal to Professional
Which One is Right for YOU?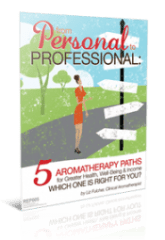 Whether you are Hobbyist or Professionally Certified Aromatherapist,
you won't want to miss the information and inspiration you'll receive each week.
Go ahead and sign up now!
Your info will never be shared with anyone.
I hate spammers as much as you do.
No Spam, We Promise