Are you feeling the pull to share your passion
for essential oils with others?
Are people starting to say "tell me more about those essential oils
that you use"?
Then this is the class for you!
Spring 2018
Dates: May 30, 31, June 1, 2 (4 days)
Location:  Aromatic Wisdom Institute,  Selinsgrove, PA
Teacher:  Liz Fulcher
Tuition: $1,000 (click below for payment plan option)
Fall 2018
Dates: Nov 7, 8, 9, 10 (4 days)
Location:  Aromatic Wisdom Institute, Selinsgrove, PA
Teacher:  Liz Fulcher
Tuition: $1,000 (click below for payment plan option)
Testimonials
I loved this class. In just five months after taking the class, I created a website (created it in the hotel while taking the class ), opened my own school, became an approved continuing education provider through NCBTMB, developed a 250 hour aromatherapy certification program and taught my first weekend class this past weekend. Liz was there for me from the first day of class and her support has been invaluable. Take the class, you won't be disappointed!
Trey Anderson, Certified Aromatherapist, Asheville Aromatics: School of Aromatherapy & Energetics
---
Liz Fulcher's Aromatherapy Teacher Training Program provided me with the CONFIDENCE and CLARITY that was needed to immediately begin making connections and scheduling classes in my area. Personal attention, connections with other Aromatherapists and inspiration abound in this warm but professional class. Highly recommend–Go for it!!!
Marni Reven, Owner, MoMa Aroma LLC, Certified Aromatherapist
Liz Fulcher's 4-day Teacher Training Program is designed to empower students to teach fun, dynamic and profitable aromatherapy workshops and classes.  
As the modality of aromatherapy continues to grow and the use of essential oils increase, more people are using essential oils and often in a way that is unsafe or incorrect.  Now, more than ever, we need teachers who are sharing excellent essential oil information with the public!
The Aromatic Wisdom Institute Teacher Training offers students the opportunity to learn Liz Fulcher's own dynamic and effective teaching methods so you can facilitate your own aromatherapy classes. Students will complete the 4-day training with tools, checklists and teaching techniques to comfortably offer a 1-day or 2-day workshop on the safe and effective uses of essential oils.  Upon completion of the training you are granted copyright permission to use the student manual in your classes.
Course Overview
The course includes:
A detailed  teaching outline

A script to help you present the material

A student manual for a 2 day aromatherapy class.


A list of blending activities that support the lecture material

Instructions and timing for each activity

The logical order in which to share the material

Resources for organizing and purchasing all your teaching and blending supplies

How to calculate your expenses and income

What to charge

How to market your workshop

A resource for purchasing a set of teaching oils with GC/MS reports at a discount
A marketing opportunity to list your weekend aromatherapy classes with the Aromatic Wisdom Institute
Prerequisite for Registration:  Completion of the Aromatic Wisdom Institute 235-hour Aromatherapy Certification Program, or an equivalent level of knowledge.
Continuing Education Units (CEUs): This Aromatherapy Teacher Training Program has been approved for 28 Continuing Education Units with NCBTMB (National Certification Board for Therapeutic Massage and Bodywork).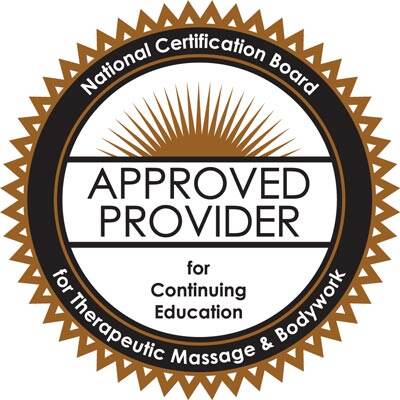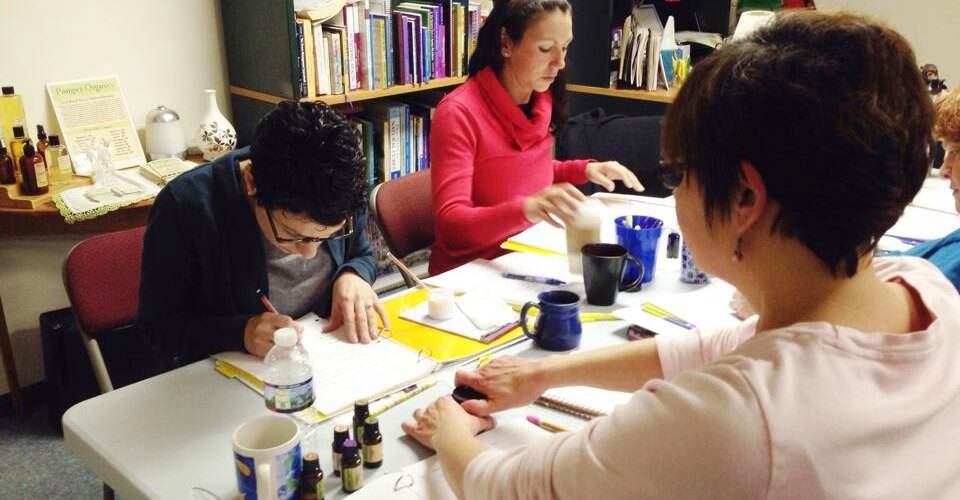 Spring 2018
Dates: May 30, 31, June 1, 2 (4 days)
Location:  Aromatic Wisdom Institute,  Selinsgrove, PA
Teacher:  Liz Fulcher
Tuition: $1,000 (click below for payment plan option)
Fall 2018
Dates: Nov 7, 8, 9, 10 (4 days)
Location:  Aromatic Wisdom Institute, Selinsgrove, PA
Teacher:  Liz Fulcher
Tuition: $1,000 (click below for payment plan option)