If you want to create a bigger impact in your online marketing efforts, use images.  You only have to look at the enormous popularity of Pinterest and Instagram to understand the power of images.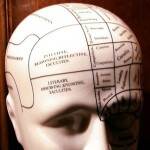 Why Visual Content?
In a word: speed.  People respond to images quickly. 
Our brain processes visual information faster than reading text, so images communicate an idea in seconds.  Most people are overwhelmed with the online world and have little time to read long passages of text.  If you have an aromatherapy blog or are using social media to market an essential oil or aromatherapy business, this is a great way to get your message across quickly and efficiently.  Even better, visual content gets more engagement.  Engagement can be in the form of comments, follows, leads – even new customers!

What Is Considered "Visual Content"?
Visual content is pretty much what it sounds like: any content that isn't straight text.

Photographs

Videos

Charts

Graphics

Quotes accompanied by images (this one is currently very popular)
What Makes Good Visual Content?
Anything that engages, entertains, or informs your audience makes great visual additions to your online marketing. 
Post pictures of things that have to do with your aromatherapy work or niche or relate to your favorite hobbies.  This keeps it personal.  Mix up the images between informative, funny or thought-provoking to keep your fans interested.  Babies and animals are always popular – the cuter the better!

Visual Content Ideas
Take a picture of your products

Add your mission statement to a soft background

Share a recipe with a photograph of the plant source beside the text

Offer an aromatherapy tip

Share an inspiring quote

Post a photo of you adding labels to your bottles, interacting with people at a health fair or cutting bars of soap you just made.

Ask your audience to generate visual content for you by requesting they take pictures of them using your products.  Remember to give them credit!

Behind-the-scenes photos that show how your company or industry operates are always popular.

How-to videos on ways to use your products, like applying your unique perfumes to certain areas of the body or using a spray to clear the energy field.

Step-by-step instruction videos are popular.  Break down a simple activity into steps that you can demonstrate in under 5 minutes

A behind-the-scenes look at your company or your product being made.
Helpful Tools
MorgeFile.com – Free Use images.
Flickr Free Use – Free Use photographs where members share photos that can be used without any copyright restrictions.
Stock.Xchng –  The site boasts "Over 350, 000 quality stock photos by more than 30,000 photographers".
PicMonkey – A free photo editing program like Photoshop – alter your uploaded photos, add text, use fun filters and other images.
Pinwords – Somewhat limited but still a fun, free tool where you upload your own photos and add text.
Tagxedo – Type in your website address and it creates a cloud using words from your site.
Are you using visual content in your online marketing?
Do you notice anything different when you use images?
In the comment section below, share the link to your blog or social media site.
I'd love to see what you've created!


Do you enjoy learning about aromatherapy?
Related Posts: